Hawaii Food & Wine Festival 2016: Ramen showdowns, modern luau and more
Chefs compete to win the title of best ramen at the Hawaii Food & Wine Festival's newest event, Clash of the Ramen.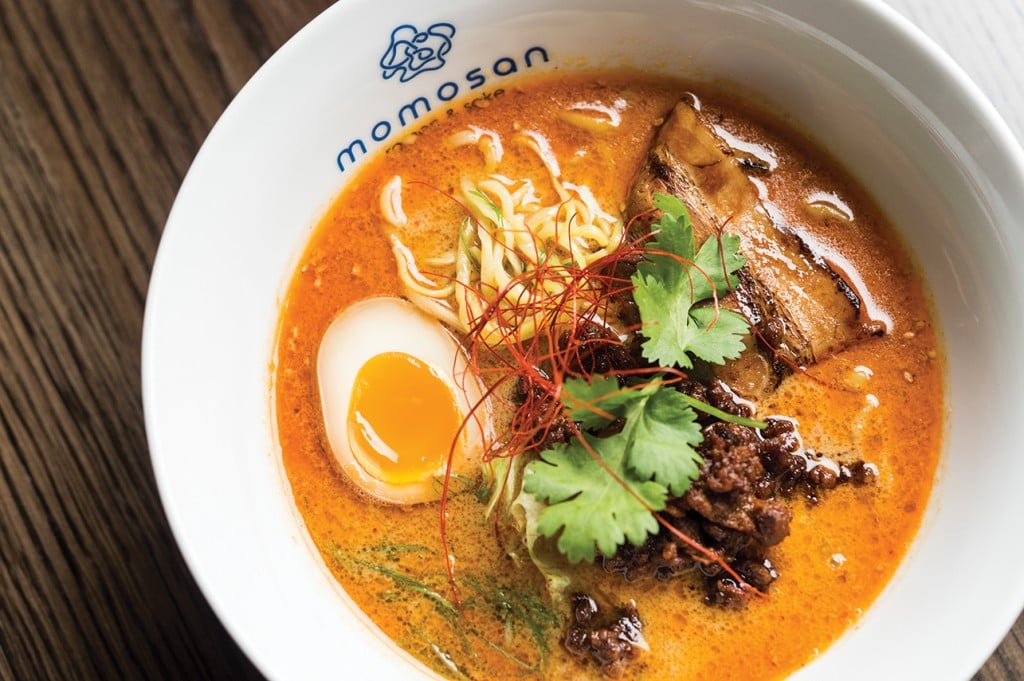 The sixth annual Hawaii Food & Wine festival (HFWF), the state's largest culinary festival, kicks off Friday, Oct. 14 and runs through Sunday, Oct. 30, with events on Hawaii Island, Maui and Oahu.
Among the new list of events this year is one that's causing quite a stir (and already sold out)—Clash of the Ramen, a late-night after party, which takes place Friday, Oct. 28 on Oahu at the Hyatt Regency Waikiki Beach Resort and Spa. It's inspired by the changing perception of ramen from its precooked, cup-noodle form to the more authentic versions served in restaurants.
Seven local, national and international chefs will battle it out to see who takes home the title of best bowl of ramen, voted on by the attendees. The Sun Noodle-sponsored event is expected to become the "biggest after party ever for Hawai'i Food and Wine Festival," says Denise Yamaguchi, founder and CEO of HFWF. "Clash of the Ramen is most appropriate because most people in America don't think of ramen as a late-night dish as it is in Japan."
With an impressive lineup of chefs including Luca Catalfamo, Kenji Chiba, Masaharu Morimoto, Ivan Orkin, Alan Wong, Takashi Yagihashi and Roy Yamaguchi, Clash of the Ramen will be a global sampling of ramen dishes by talent from Italy, Japan and the United States.
Though chef Alan Wong grew up with the influence of Asian culture in Hawai'i, the ramen scene in Asian countries is what influenced chefs elsewhere. "I think people in general have been traveling more," says Wong. "They're discovering something they haven't really grown up with."
Ramen's origins remain ambiguous, but it first gained traction after World War II when Japan suffered food shortages. The government placed strict regulations on food supplies until the United States provided Japan with a large supply of wheat flour, which encouraged the production of wheat noodles. Enter Momofuku Ando, who founded Nissin Foods and introduced the first instant ramen product to Japan, Chikin Ramen, in 1958. Cup noodles were then launched in 1971, popularizing ramen throughout the rest of the world. Now established as a gourmet dish, ramen has taken on many variations, such as Tsukemen, a dipping-style ramen, all of which incorporate high-quality ingredients.
While participating chefs will use ingredients from Hawaii in their dishes, Clash of the Ramen gives an exclusive look into how these different chefs will infuse their own cultural backgrounds when making the broth, cooking the noodles and garnishing their dishes.
"Everyone cooks from a place they grew up and what they ate growing up," says Wong. "Every chef will make ramen that tastes good to them."
It's what makes the Hawaii Food & Wine Festival such an epicenter to sample authentic flavors from all over the world right here in one of the world's most vibrant melting pots. Dishes are served, but more so, stories unfold at events like the Urban Luau in Kakaako, Honolulu; Kaanapali, which features modern interpretations of Hawaiian food: A Chef's Paradise and a farmer's market on the island of Maui; and Hot Lava, Hotter Cuisine on Hawaii Island where chefs inspire your tastebuds with some fiery cuisine.
---
Check out all the HWFW events and schedule here.