Hawaii goes to San Francisco in March. Free trips! Live Hawaii music!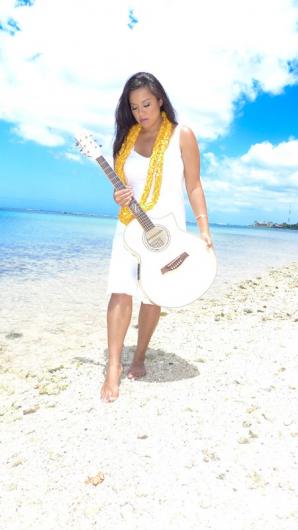 Hawaii is coming to the Bay Area all this month!
Live in the San Francisco area? You'll get to experience a taste of the Islands right in your backyard in March with a series of events showcasing the music, dance, food and culture of Hawaii. Stop by to check one of them out and you could win free vacations on Maui or Kauai. Or just drop in to experience a real live Hawaii music pau hana.
Beginning this weekend, the Hawaii Visitors and Convention Bureau's "Perfect Moments in the Islands" promotion kicks off a month-long residency in San Francisco. Events are scheduled throughout the Bay Area all month. A full schedule of events is available by clicking here.
A lot of intriguing Hawaii events are part of the promotion. But our recommendations?
If you want to enter to win a free vacation on Kauai …
Check out "Discover Kauai" events at One Market Plaza on March 12 and Stoneridge Mall on March 13. There will be drawings for Hawaii prizes—the biggest of these: four free vacations for two on Kauai, with airfare and accommodations included. Two vacations will be given away at each "Discover Kauai" event. While you're at the event, sample some Kauai Coffee and a selection of other Kauai-made products. Then sit back and take in some live Hawaiian music and hula performances.
(Both events, from 11 a.m. to 1 p.m. Admission is free and open to the public.)
If you want to enter to win a free vacation on Maui …
Check out the "4th Annual San Francisco International Chocolate Salon" on March 20. The event isn't all about Hawaii. But stop by the Maui Visitor Bureau booth and you could win a five-night vacation for two on Maui, with airfare and accommodations included. Fresh flower lei will be offered throughout the day. There will be live Hawaiian music and hula. And because there would be no sense in having a Maui booth at a world-renowned chocolate event without some real Maui chocolate, the folks at Alii Kula Lavender will be on hand proffering samples of lavender truffles, chocolate bars, chocolate brownies and chocolate gelato.
(Fort Mason Center, 10 a.m.-4 p.m., Admission is $25 advance, $30 door, $10 children ages 6-12.)
If you want to enjoy live pau hana (after work) Hawaii music every Friday in March …
Check out Gordon Biersch's restaurant locations in San Jose, San Francisco and Palo Alto every Friday in March, from 5:30 p.m. into the night, for "Aloha Fridays." Some of Hawaii's best musicians will be in the Bay Area during pau hana hours to offer a taste of how we like to roll at the end of a tough week of work.
Here's the complete pau hana "Aloha Fridays" schedule:
Gordon Biersch San Jose, 33 East San Fernando St., 5:30 – 9:30 p.m.
March 5 Kelii Kanealii
March 12 Brother Noland
March 19 Amy Hanaialii
March 26 Raiatea Helm
Opening musicians: Steven Espaniola, Kawika Alfiche, Ka Ehu Kai
Gordon Biersch San Francisco, 2 Harrison St., 6 – 8 p.m.
March 5 Cyril Pahinui
March 12 Kelii Kanealii
March 19 Brittni Paiva
March 26 Mailani Makainai
Opening musicians: Nick and Noe
Gordon Biersch Palo Alto, 640 Emerson St., 6 – 8 p.m.
March 5 Taimane Gardner
March 12 Mailani Makainai
March 19 Cyril Pahinui
March 26 Brittni Paiva