Hawaii International Film Festival turns 30, kicks off 11 days of cinema this week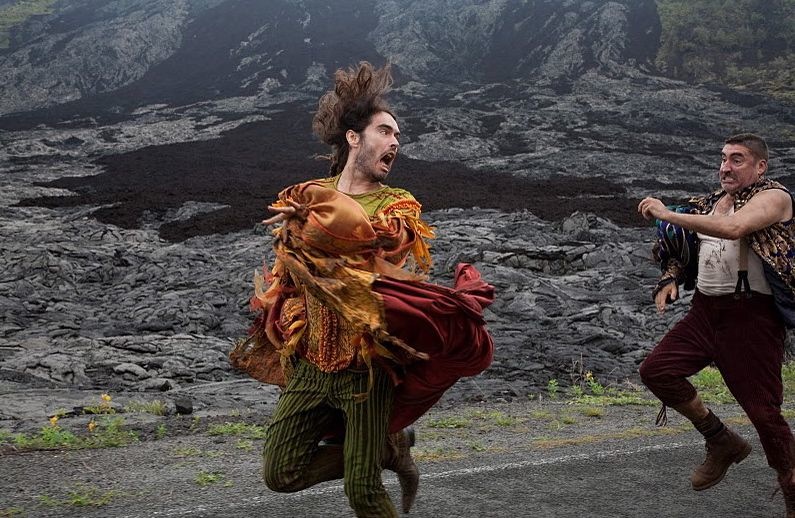 Grab some popcorn. Dim the house lights. Turn off your cell phones.
The Hawaii International Film Festival turns 30 years old, and launches tonight.
If you're a diehard cinema buff, on Oahu through Oct. 24, or both, you'll want to consider spending some time at HIFF. First off, it's the largest annual festival in the Islands for independent film from Hawaii, U.S. mainland and international filmmakers. Secondly, in our humble opinion, no other film fest in the world does a better job at hustling the best cinema from Asia and the Pacific Rim. It's practically HIFF's signature mission.
And with the entirety of HIFF's 214 film slate screening at one location—the Regal Dole Cannery Stadium 18 Cinemas just outside of downtown Honolulu—its easy to take in as little or as many flicks as you want. HIFF 2010's schedule includes films from more than 40 countries—a full 10 of 'em receiving their world premieres and 35 films receiving their U.S. premieres … right here in Hawaii.
The fest's most prestigious flicks this year include the North American premiere of trailblazing director Zhang Yimou's Under the Hawthorn Tree (debuting tonight with an appearance by the director and his cast), and the Hawaii premiere of stage and screen director Julie Taymor's The Tempest. The latter—a modern, visually stunning take on the Shakespeare tragicomedy—was filmed almost entirely on Lanai and the Big Island, with an all-star cast including Helen Mirren, Alfred Molina, Russell Brand and Djimon Hounsou.
But for true film fans, the best part of formulating a HIFF attack plan each year has to be digging deep into the schedule's many film categories in search of hidden cinema gems. Film groupings and themes this year include "Made In Hawaii," "New Chinese Cinema," "Hong Kong Cinema," "Extreme Asia," "Art+Design," "Eat, Drink, Film," "Real Life," and "Surf Cinema," to name just a few.
Besides film screenings, HIFF 2010's 11 days of cinema love includes a few special events, too :
• Vision in Film: Roger & Chaz Ebert. Pioneering film critic and longtime HIFF supporter Roger Ebert and his wife Chaz will be honored with the fest's Vision in Film Award. The Eberts will host a chat before a screening of Roger's personal HIFF film pick, director Tim Blake Nelson's 2009 Leaves of Grass. (Sat., Oct. 17, 5:30 p.m. Regal Dole Cannery Theatres)
• Sound x Vision. A series of film and music video screenings, live music showcases and panel discussions linked by the common theme of the convergence of music and film. (Various days, times and venues)
You'll find the entire HIFF program guide and schedule here, with film summaries and screening times; more info on the fest itself can be found at the Hawaii International Film Festival's official website.
Tickets for all HIFF events may be purchased at the HIFF box office in the lobby of Regal Dole Cannery Stadium 18 Cinemas (735 B Iwilei Rd., Honolulu, online by clicking here, or by calling 447-0577.