Hawaii Island's Mauna Kea Summit Access Road update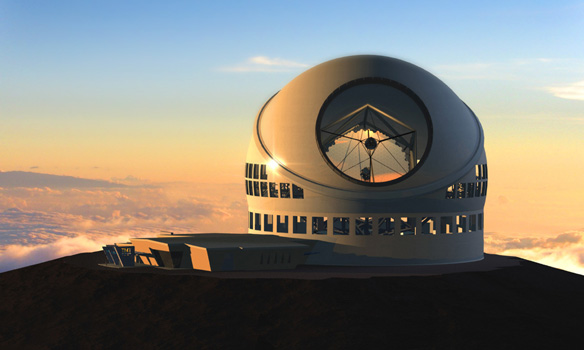 Gov. David Ige and the Board of Land and Natural Resources (BLNR) reopened the Mauna Kea Summit Access Road, with some new restrictions, on Mon. July 13, 2015 after two-and-a-half weeks of closure. The Visitor Information Station and its facilities remain closed indefinitely.
Officials closed both on June 24 citing safety concerns after protestors placed large rocks in the road, an attempt to delay the Thirty Meter Telescope Observatory Corp. from constructing a new telescope on the mountain's summit, one of the most sacred places to the Hawaiian people.
The new restrictions—including limiting access to the summit to specific hours, prohibiting certain items and continuing the visitor's center closure—are, according to the Governor, an attempt to balance the protestor's rights and everyone's safety. In lieu of the facilities at the closed visitor center, restrooms are available at the Mauna Kea Recreation Area near Saddle Road and portable toilets are located near the summit.
No one is permitted in the restricted area—defined by BLNR as "any lands in the public hunting area that includes the Mauna Kea Observatory Access Road and one mile on either side of the Observatory Access Road"—between 10 p.m. and 4 a.m. Tents, sleeping bags, camping stoves and propane burners are not allowed in the restricted areas at any time.
Those who decide to drive to the summit on their own rather than taking a tour bus are advised to use four-wheel drive, as the gravel stretch of road between the start of the Summit Access Road and Halepohaku mid-facilities above the Visitor Information Station, may be unsafe to drive in other vehicles.
"The first four miles is gravel and a lot of rocks have been put there by protestors so it's not safe to use a two-wheel drive," said Dan Meisenzahl, spokesperson for the University of Hawaii.
Meisenzahl also mentioned that there's a remote chance the protestors could affect visitors' trips. "Protestors have been friendly except for a few exceptions," Meisenzahl said. "Their whole thing is aloha and they're welcoming."
These restrictions will be enforced and further action will be taken if necessary. Dan Dennison, senior communications manager for the Hawaii Department of Land and Natural Resources (DLNR) said, "It is too early in the process to determine whether or not that will happen and if so what the shapes of potential rules might be. Anything permanent proposed by DLNR would then have to gain Board of Land and Natural Resources approval before implementation."