HAWAII Magazine goes to Arizona's Aloha Festival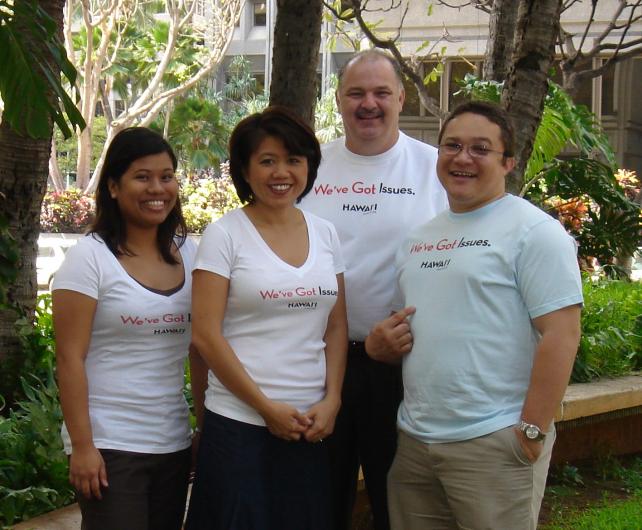 If you're in Phoenix, Ariz., this weekend, look for HAWAII Magazine at the Arizona Aloha Festival.
Stop by our booth (near the marketplace stage) between 10 a.m. and 5 p.m. Our folks will sporting their brand-new "We've Got Issues" HAWAII Magazine T-shirts. They'll be giving away freebies, and holding a drawing for a $500 gift certificate for Hawaiian jewelry from Philip Rickard Honolulu.
You can also be our "cover model" for the day. The irrepressible Jessica Ranches will take your Pretend-you're-on-the-cover-of-HAWAII-Magazine photo and post it in our photo gallery.
If you see Jessica, Helen, Chuck or Shaun, say, "Aloha!"
If you haven't subscribed to our magazine yet, subscribe at the festival and receive 500 HawaiianMiles from Hawaiian Airlines.