Hawaiʻi Malls and Retailers Can Start Reopening Today
Not all shops will reopen, though, in this first phase of reopening the state's economy since COVID-19.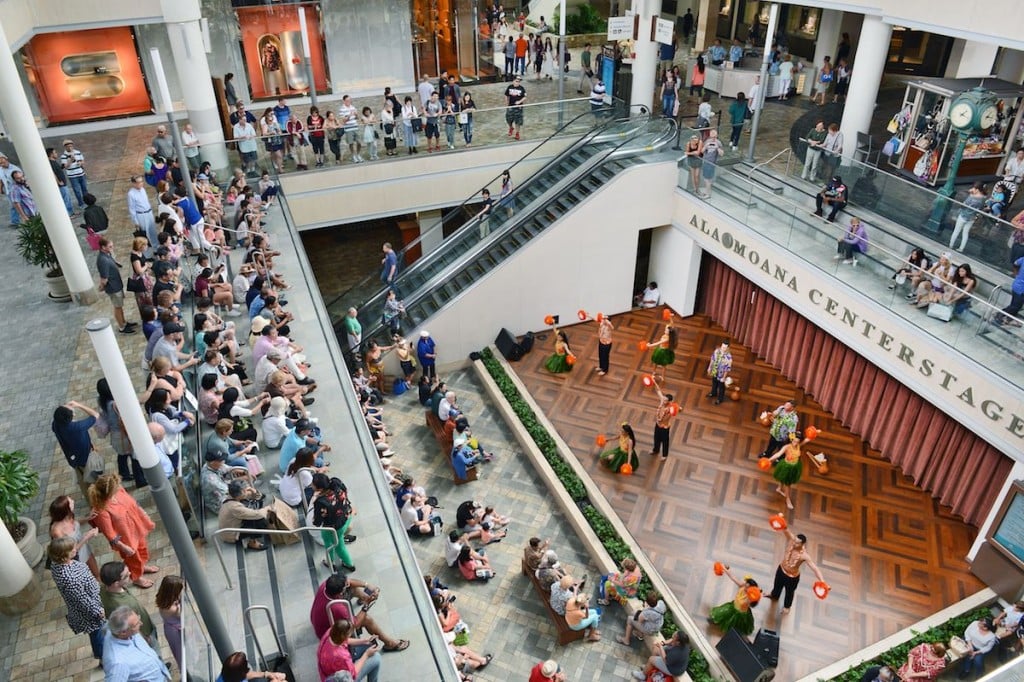 Shopping malls and retailers across the state will start to reopen today, May 15, in an attempt to slowly and safely reopen Hawaiʻi's economy.
Gov. David Ige authorized malls and stores on Oʻahu to reopen Friday—a week later than other islands—as long as proper social distancing measures are in place.
Oʻahu's largest malls—Ala Moana Center, Kāhala Mall, Pearlridge Center, Windward Mall, International Market Place, Royal Hawaiian Center—are planning to reopen today. Not all shops will reopen, though, and restaurants will continue offering takeout and delivery options only.
The reopening of retailers is part of the first phase in reopening the state's economy. State and city parks have recently reopened to the public, and many local businesses are already in the process of transitioning back into offices.
SEE ALSO: Some State Parks in Hawaiʻi Have Reopened For Hiking and Beach Use
There were no new confirmed cases of COVID-19 reported yesterday. Total cases in Hawaiʻi remain at 637.
Shopping malls are reopening with reduced hours and rules for social distancing. They're are requiring customers to wear face protection, adding hand-sanitizing stations and creating more space for social distancing in common areas.
"The safety and well-being of our retail partners and shoppers is of the utmost importance," said Ala Moana Center in a statement. "We are thankful for the opportunity to reopen our doors and look forward to welcoming guests back into our property. We appreciate the continued support from the community and are eager to once again serve as a place where people can shop and work in a safe and controlled way."
Here are hours of some malls across the state. (Note: Individual merchants may have different hours.)
Oʻahu
Ala Moana Center: 11 a.m. to 7 p.m. Monday through Saturdays, noon to 6 p.m. Sunday
Pearlridge Center: 11 a.m. until 7 p.m. Monday through Saturday, noon to 6 p.m. Sunday
Royal Hawaiian Center: 10 a.m. to 10 p.m. daily
Windward Mall: 10 a.m. to 9 p.m. Monday through Saturday, 10 a.m. to 6 p.m. Sunday
Kāhala Mall: 10 a.m. to 9 p.m. Monday through Saturday, 10 a.m. to 6 p.m. Sunday
International Market Place: 11 a.m. to 7 p.m. daily
Ka Makana Aliʻi: 10 a.m. to 9 p.m. Monday through Saturday, 10 a.m. to 6 p.m. Sunday
Maui
Queen Kaʻahumanu Center: 10 a.m. to 8 p.m.  Monday through Thursday, 9:30 a.m. to 9 p.m. Friday and Saturday, 11 a.m. to 6 p.m. Sunday
Maui Mall: 7 a.m. to 9 p.m. daily
The Shops at Wailea: 9:30 a.m. to 9 p.m. daily
Kauaʻi
Kukui Grove Shopping Center: 11 a.m. to 6 p.m. daily
The Shops at Kukui'ula: 11 a.m. to 6 p.m. daily
SEE ALSO: