Hawaii man rescues a huge endangered turtle in this incredible video
Man saves honu.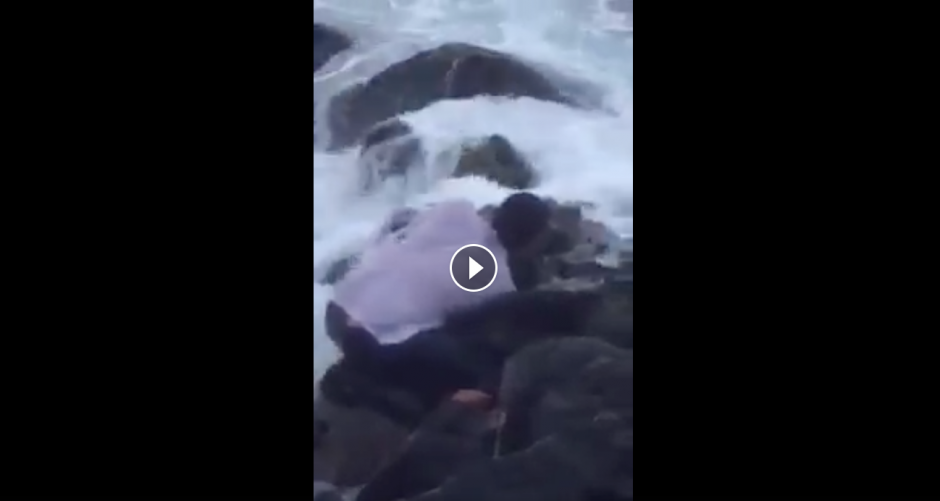 Man. Saves. Honu.
This video uploaded to Facebook out of Hawaii shows a local resident, Sai Farrell, brave a rocky shoreline to help an overturned honu (the Hawaiian word for turtle) caught in a very precarious situation.
You can't see the honu right away until about halfway through when Farrell liberates the animal submerged between the narrow rocks. But when you do it could be the largest one you've ever seen.
In a Facebook comment from his partner, Brandy Baltazar writes that what the video doesn't show is after it stopped recording Farrell followed the turtle just to make sure it was able to get off the small reef below.
In Hawaii it's illegal to approach and harass marine life like Hawaii's endangered sea turtles. They're recognized under a special set of designated laws, so if you see one in distress or stranded you're advised to call the phone numbers listed here from the National Oceanic and Atmospheric Administration to make a report. However, Hawaii's Department of Land and Natural Resources does acknowledge an exception in the form of a Good Samaritan Law, where it is legal in dire situations.