Hawaii named as happiest U.S. state for third consecutive year in well-being survey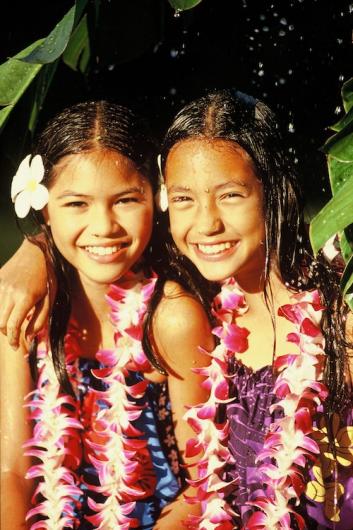 For the third straight year, the annual Gallup-Healthways Well-Being Index has ranked Hawaii highest in well-being in the nation.
OK, we know the top ranking is no surprise. There's a lot to be happy about in the Islands. One element about the well-being survey that strikes us, though, is it underscores that simple things, such as everyday smiles and laughter, can make a difference on the happiness meter.
Hawaii scored 70.2 out of a possible well-being score of 100. Close behind: North Dakota, 70.0; Minnesota, 69.2; Utah, 69.0; Alaska, 69.0; Colorado, 68.4; Kansas, 68.4; Nebraska, 68.3; New Hampshire, 68.2; and Montana, 68.0.
West Virginia scored the lowest, with 62.3. The rest of the bottom 10 includes: Kentucky, 63.3; Mississippi, 63.4; Delaware, 64.2; Ohio, 64.5; Alabama, 64.6; Arkansas, 64.7; Missouri, 64.8; Florida, 64.9; and Tennessee and Nevada, both at 65.0.
During 2011, Gallup phoned 353,492 American adults in each state. Survey interviewers asked participants about six areas of well-being: life evaluation (present life situation and expectations for the future); emotional health (sense of happiness, sense of being treated with respect, levels of worry, stress, etc.); work environment and job satisfaction; physical health (chronic health problems and intermittent ailments, such as colds); health-related behaviors (diet, exercise, smoking, etc.); and access to health care, healthful food and water, safe home and exercise areas.
Hawaii turned in the highest scores for emotional health (83.8) and healthy behaviors (68.9). The other top sub-index scores: life evaluation, Alaska (60.2); work environment, North Dakota (54.3); physical health, Minnesota (79.9); and basic access, Massachusetts (86.6).
According to the report, which was released yesterday, Hawaii residents were "the most likely to say they smiled or laughed a lot 'yesterday' and the least likely to report daily worry or stress and to have ever been diagnosed with depression. Residents' good eating and exercise habits and lower smoking rates earned them the distinction of having the best healthy behaviors in the nation."
For more information about the Gallup-Healthways Well-Being Index, which has been released annually since 2008 (Utah had the top ranking that year), click here.