Hawaii National Parks waiving entrance fees for nine days beginning April 17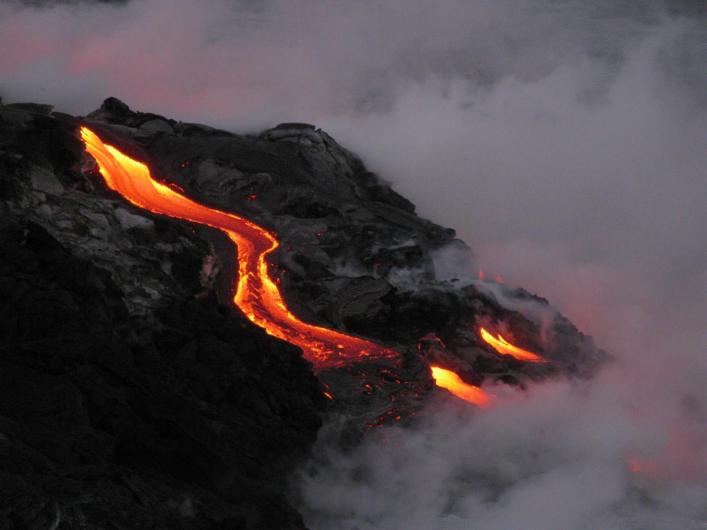 Drive a car up to the entrance gate of Hawaii Volcanoes National Park and it'll cost you just $10 to explore the massive Big Island park for the next seven days. Same goes for Haleakala National Park on Maui, except you get three days for your ten bucks.
It's a great value. You, and as many friends and family as you can pack into your vehicle, get to experience the beauty and wonder of some of our state's most treasured lands at an affordable price. The park you're visiting? It keeps 80 percent of the entrance fee to fund important projects it likely couldn't afford on its annual Congressional allocation alone.
Beginning Saturday, admission fees to all of Hawaii's national parks will be waived temporarily as part of National Parks Week. The "week" is actually nine days, set aside by the National Park Service to give everyone a chance to experience and appreciate the nation's 392 national parks free of charge.
It's happening April 17 through 25.
If you're visiting Hawaii, our collection of Islands is an especially great place to make the most out of National Parks Week. Hawaii has eight NPS-managed parks on the Big Island, Maui, Molokai and Oahu—encompassing national parks, national historical parks, a national historic site, a national historic trail and a national monument. The Big Island alone claims five of them.
To help navigate the week, we've compiled a list of all of Hawaii's national parks below—grouped into "admission always free" and "admission free for National Parks Week only" categories, with links to their official NPS websites for more info.
Enjoy your visits! Take lots of pictures!
Admission free for National Parks Week only:
• Haleakala National Park (Maui)
• Hawaii Volcanoes National Park (Big Island)
• Puuhonua o Honaunau National Historical Park (Honaunau, Big Island)
Admission always free:
• Ala Kahakai National Historic Trail (Big Island)
• Kaloko-Honokohau National Historical Park (Kailua-Kona, Big Island)
• Puukohola Heiau (Kawaihae, Big Island)
• Kalaupapa National Historical Park (Molokai)
• World War II Valor in the Pacific National Monument (Pearl Harbor, Oahu)