Hawaii residents honor Orlando victims with mile-long lei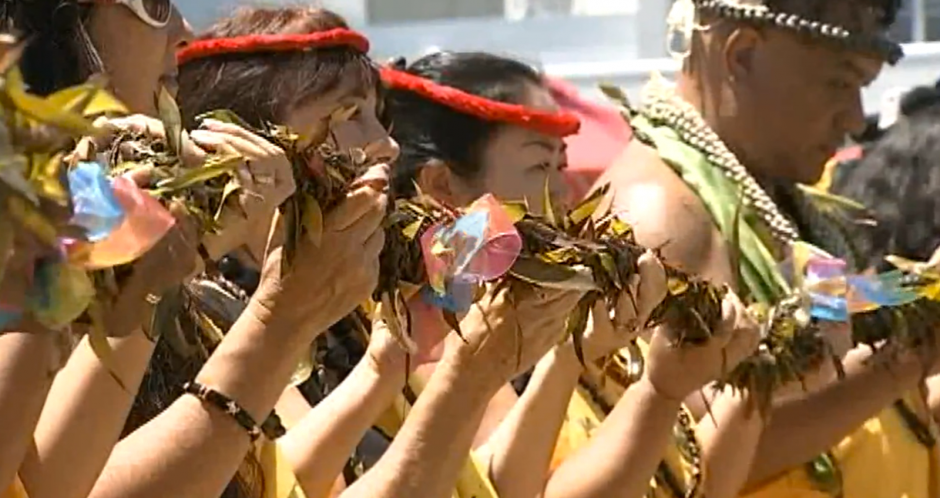 Since the Orlando mass shooting at the Pulse nightclub shocked the world on June 12, a group of Hawaii residents from the island of Maui have come together to weave a mile-long lei for the victims that were killed that evening.
This lei of aloha was created in less than a week—started last week Thursday and finished by Sunday. Approximately 400 volunteers weaved the lei for 12 hours non-stop daily, from 10 a.m. to 10 p.m. until it was completed.
This week, members from that group traveled to the memorial site in Orlando with a part of that ti leaf lei: a 49-foot lei made up of 49 strands to represent the 49 people whose lives were claimed that night.
The lei also had 49 cowrie shells with a victim's name written on each attached to the lei.
"It represents joy, love, and healing and peace, that's what we're hoping it will do for everyone here," says one of the people who flew to Orlando to present the lei at the memorial and led an oli (chant) asking for guidance, strength and knowledge for the people affected and the world.
Watch the moving tribute below: