Hawaii rooms discounted 40 percent with Aston Hotels "Vacation Bailout" offer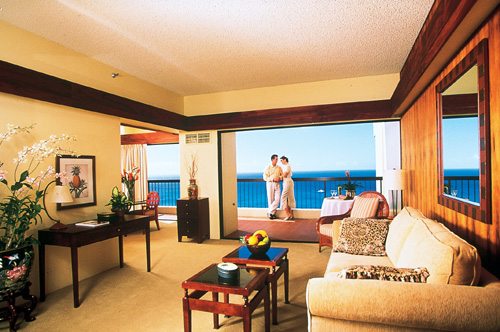 Here's another great deal on hotel rooms in Hawaii this summer and fall.
Aston Hotels & Resorts is offering 40 percent off daily room rates at all of its Hawaii properties this summer and fall with its "Vacation Bailout" program.
If you can plan a trip here for any time between June 12 through Dec. 21, 2009, you qualify.
Call 866-774-2924, or click here to book online.
"Vacation Bailout" prices range from $88 dollars a night for the Maui Lu in south Maui's Kihei resort area to $296 a night for more luxe accommodations at Aston's oceanfront Waikiki Beach Tower on Oahu. With more than 26 Aston resorts to choose from on Maui, Oahu, Kauai and the Big Island, there's likely a rate that fits your budget.