Hawaii runway collection to be showcased at New York Fashion Week
Fashion designer Manaola Yap becomes the first Native Hawaiian to present a runway collection at an international fashion event.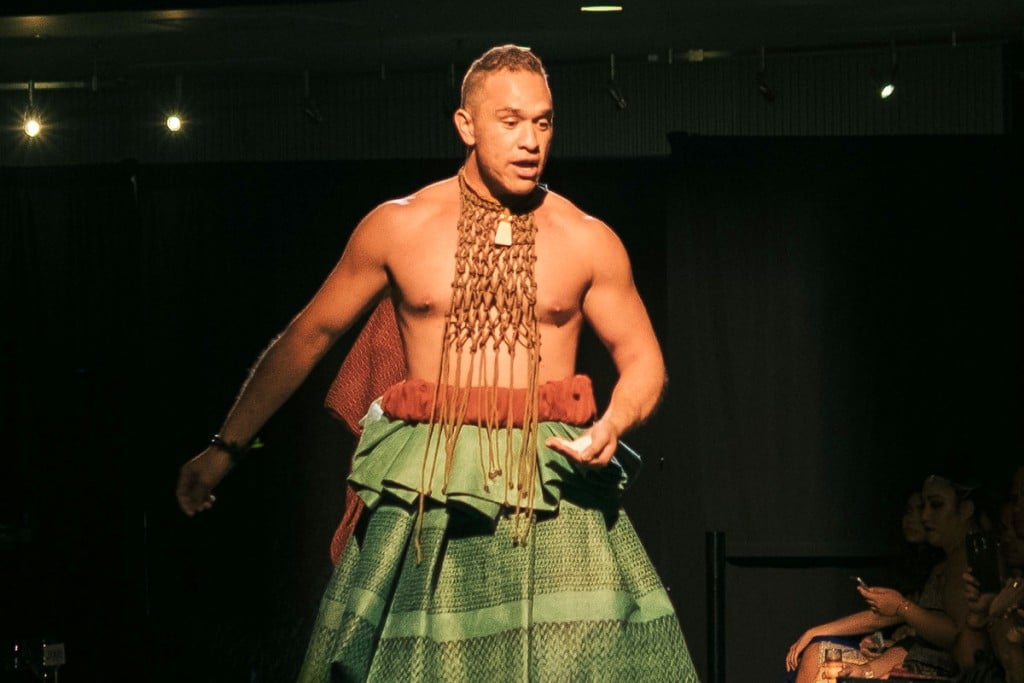 Manaola Yap makes history this week as the first Native Hawaiian fashion designer to present an entire runway line at New York Fashion Week (NYFW). Getting the chance to take part in the world-renowned event is remarkable on its own, never mind that Yap's company and brand, Manaola, is only 2 years old.
"What's exciting for me is to be able to take something that's so authentically Hawaii and show it on an international stage," Yap said. "Nobody's looked at Hawaii as a source of fashion for years. I want the fashion world to look to Hawaii for inspiration and trends."
Yap's debut in a "Big Four" fashion event comes at the invitation of Oxford Fashion Studio, who've invited 23 other designers—from 8,000—to showcase their work. NYFW attendees can expect the same showmanship and cultural roots he brought to the Honolulu Fashion Week runways, including oli (Native Hawaiian chanting) and hula performances.
Yap's exclusive, 39-piece runway show will give fashion attendees a glimpse of Hawaii design that veers from the floral prints and tropical wear popularized in the '60s. Some patterns are directly informed by indigenous Hawaiian design and practice, like ohe kapala (traditional bamboo stamping), while others are more personal and expressionistic. The pieces themselves are high fashion, which is just another way Manaola is subverting the fashion expectations placed on Hawaii.
Reflecting on what this moment means for him, Yap says it's always been his dream to share his culture through the language of fashion design. But it's not just about the specific work he and his team are doing. It's also about the opportunity to show what Hawaii can do on the international scene.
"It's about Hawaii, period. It's exciting to be accepted into such a regulated space (NYFW) and viewed in that way. But our success is a success for all designers in Hawaii. This is great for everybody."
Follow Hawaii News Now's Mileka Lincoln for on-the-ground coverage and live streaming from New York Fashion Week. For more info, visit manaolahawaii.com or visit Manaola at Ala Moana Shopping Center.