Hawaii State Farm Fair slated for this weekend at Oahu's scenic Kualoa Ranch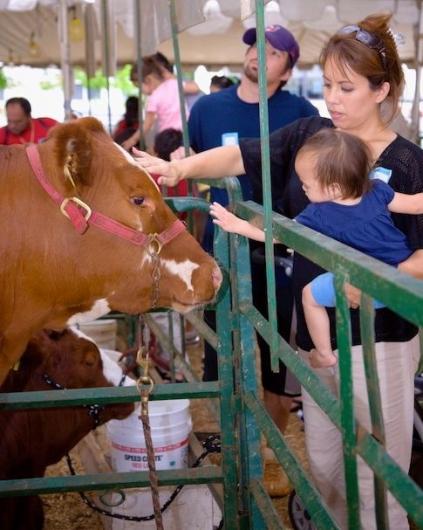 The 50th annual Hawaii State Farm Fair will be held this weekend at Kualoa Ranch, a 4,000-acre working cattle ranch on Oahu's northeastern shore.
We maintain that the shoreline scenery alone is worth the 45-minute car ride from Honolulu. (The views have been featured in films and TV shows ranging from Jurassic Park and 50 First Dates to both the old and new Hawaii Five-O shows.) The fair promises to better your countryside bliss with offerings such as the Ag-Tastic Expo, which will spotlight tasty island-grown produce (taro, papaya, tomatoes, cucumber, squash, eggplant, corn, long beans, etc.), coffee, herbs and even lavender.
Presented by the Hawaii Farm Bureau Federation in partnership with the Hawaii 4-H Livestock Council, the fair will also include various hands-on demonstrations, horse rides, a country market and plant sale, and an abundance of creative cuisine served up by a dozen restaurants on wheels — all part of Oahu's popular Eat The Street food truck scene. The food trucks will be taking orders for everything from kiawe-smoked ahi to banana pudding with chocolate-infused whipped cream.
Fair festivities will be under way from 9 a.m. to 7 p.m. tomorrow, and 9 a.m. to 5 p.m. on Sunday. Admission is $5 for adults and free for full-time students and kids age 12 and younger. For additional information, click here.

Founded in 1948, Hawaii Farm Bureau Federation is the state's largest nonprofit general agriculture organization. For additional information about the federation, click here.