Hawaii Volcanoes National Park annual Hawaiian Cultural Fest set for July 13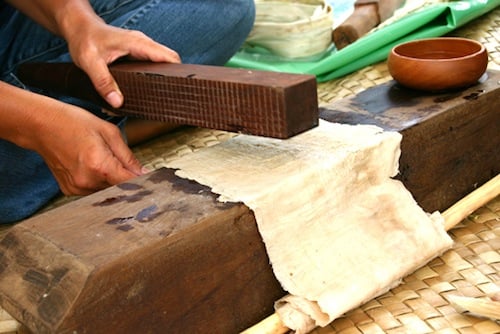 One of the best things about traveling somewhere you've never been before is learning about the place, its people and its host culture. For the last three decades, the Big Island's Hawaii Volcanoes National Park has brought all of these elements together with a popular annual festival honoring the Hawaiian culture while offering guests an opportunity to learn more about it.

Intrigued? If you're on the Big Island this Saturday, you're in luck. The 33rd annual Hawaii Volcanoes National Park Cultural Festival happens July 13, from 10 a.m. to 3 p.m. at the park's kahua hula (hula platform), just south of the Kilauea Visitor Center. The event is free and park entrance fees will be waved for the day.
This year's theme is Ka 'ike o ke keiki: i ka nana a ʻike; i ka hoʻolohe no a maopopo; i ka hana no a ʻike. A long title, yes, but one with significant meaning to the event: "The learning of a child: by observing, one learns; in listening, one commits to memory; by practice one masters the skill."


At this year's festival, guests will be able to put the theme into practice. Cultural practitioners and artisans will be on hand to guide guests in ukulele strumming, weaving coconut baskets and lauhala (pandanus leaf) bracelets, and crafting lei and kahili—a feather standard symbolic of Hawaiian royalty. Watch a master craftsperson beat kapa cloth from bark, taste fresh kalo (taro) and ulu (breadfruit), try your hand at a few Hawaiian games or learn how native plants were utilized for medicinal purposes in Hawaiian culture. The hula stand will host performances by noted Big Island hula halau (hula dance troupes).
The mission of the Cultural Festival is twofold: perpetuating the Hawaiian culture and celebrating the cultural practitioners keeping Hawaiian customs, traditions and values alive. Thousands of Big Island residents and visitors attend the daylong event each year.
A few tips if you plan to attend: Bring water, a rain jacket (you'll be near the 4,091-foot summit of Kilauea volcano, after all) and a picnic mat or chair to set up on the grass. Plate lunches and non-alcoholic beverages will be available for purchase.
Enjoy the day!