Hawaii Volcanoes National Park open again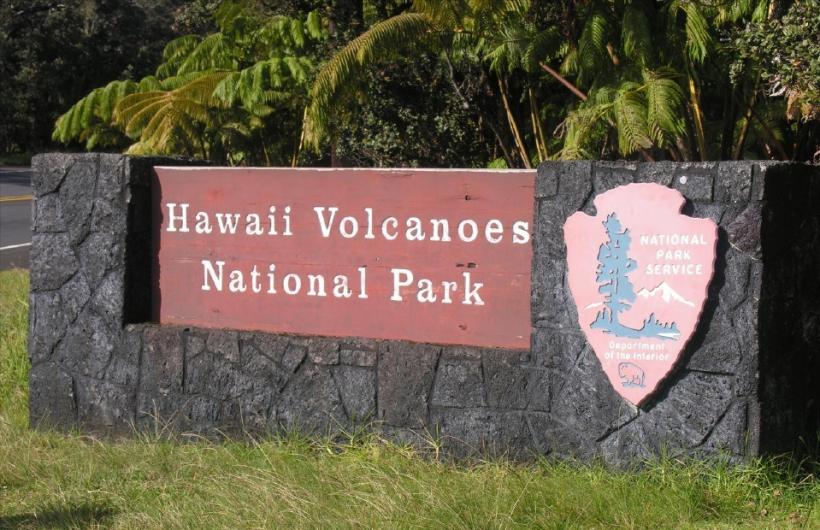 The view of the plume resumes!
Hawaii Volcanoes National Park reopened for business this morning. Tradewinds began carrying "vog" (or "volcanic smog") away from visitor areas. The park had been closed for two days as winds kept fumes from Kilauea volcano—laced with high levels of noxious sulfur dioxide—lingering near the summit.
It was the first time that the entire 500 square-mile park had closed since 1982.
This morning, east and northeast tradewinds began pushing vog toward the sea—away from the summit Halemaumau crater steam and ash eruption and the downslope Pu'u O'o vent.
The park opened at 10 a.m. Areas open include the oceanside Waikupanaha lookout, where lava is flowing into the sea, and the Jaggar Museum overlook, which currently has the best view of the Halemaumau vent.
Hawaii Volcanoes National Park spokesman Michael Larson told us that skies this morning at the Kilauea summit were overcast, with a few showers. "But we definitely have our tradewinds back."
Better still, cars full of anxious visitors were already streaming into the park.
"It's busy," said Larson. "People are excited and ready to explore the park again. And we're glad to have it open."
Meanwhile, if you're as seriously interested in sulfur dioxide levels and wind directions at Kilauea as we are, check out the park's new Web site that tracks just that. It updates data from both Kilauea eruption sites every 15 minutes.