Hawaiian Airlines Introduces a Nonstop Boston Route
Hawaii's iconic airline is expanding with a new route that East Coast residents will love.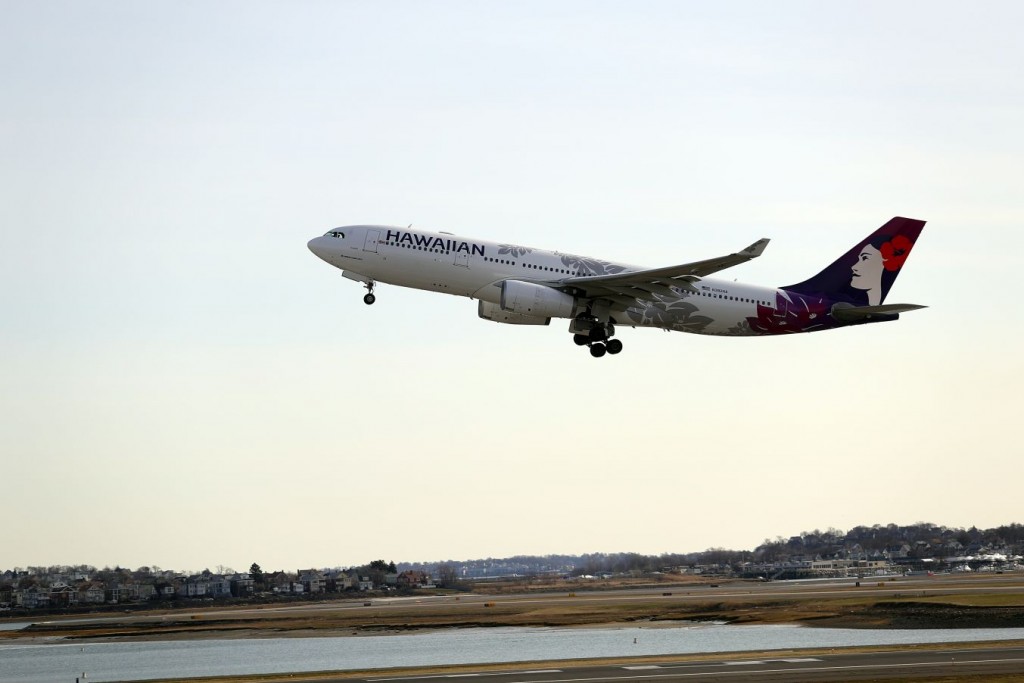 Once again, Hawaiian Airlines is looking to step up their game, and New Englanders will be pleased to know that the airlines' fleet of Airbus A330 will be offering nonstop flights to and from the Boston Logan International Airport. This means flyers can enjoy an uninterrupted flight and sip mai tais instead of having to deal with those pesky layovers.
"I'm happy to welcome Hawaiian Airlines to Boston as we continue to create new avenues to Boston and new opportunities for residents and visitors," said Boston Mayor Martin J. Walsh. "With Hawaiian Airlines in Boston, this new service will strengthen our old ties, and forge new ones."
The route also happens to be Hawaiian Airlines' longest, coming in at a whopping 5,095 miles—that's more than two times the distance from Hawaii to California—and has set the record for being the longest regularly scheduled flight in U.S. history. This means those traveling from Boston to Honolulu will need to prepare for a flight time of over 11 hours. That's a lot of movies. Of course, the light at the end of this tunnel is landing in Hawaii, which is literally known for turning light into rainbows.