Hawaiian Slack Key Guitar Festival brings sweet, soulful sound to Oahu this weekend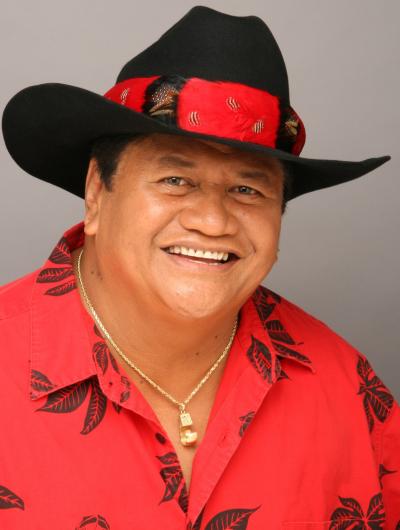 The Ki-hoalu Foundation describes Hawaiian slack key guitar music as "sweet and soulful," and "drawn from the heart and soul — out through the fingers of each player."
Intrigued? If you're on Oahu this weekend, check out the musical mystique for yourself at the 29th annual Hawaiian Slack Key Guitar Festival "Waikiki Style" is set for Sun., Aug. 21, noon to 6 p.m., in Kapiolani Park.
The free fest will feature some of Hawaii's top artists in the slack key genre including Ledward "Led" Kaapana (pictured, right), who was recently named as a 2011 National Heritage fellow, the nation's highest honor in folk and traditional arts. Previous fellows in the award's 30-year history include bluesman B.B. King and cowboy poet Wally McRay.
Other musicians slated for the festival's performance lineup include: Makana, Stephen Inglis, Keale, John Keawe, Dennis Kamakahi, John Cruz, Michael Kaawa, Hiikua, Brother Noland, LT Smooth, Bobby Moderow, Patrick Landeza, and Donald Kaulia.
Hawaiian Slack Key Guitar, or ki-hoalu, which simply means "loosen the key," in the Hawaiian language, is a solo finger-picked style that's unique to Hawaii. It originated here in the 19th century with Hawaii cowboys (paniolo). In recent years, slack key collection albums have won Grammy awards in the Best Hawaiian Music category.
According to the Ki-hoalu Foundation, which founded the festival in 1982, strings (or keys) are "slacked" to produce major chord, or a chord with a major seventh note, or sometimes one with a sixth note in it. Each tuning produces a "lingering sound behind the melody and has characteristic resonance and fingering." Slack key techniques "mimic the yodels and falsettos common in Hawaiian singing."

In addition to performances, the fest will feature a guitar exhibit by Taylor Guitars, an ukulele exhibit by Kanilea Ukuleles as well as various island crafters and food vendors. Fest T-shirts and music cds and dvds will be available for purchase.For a complete schedule of festival performances, click here.
This year, the Hawaiian Slack Key Guitar Festival is being staged on four islands. It will be held Sept. 4 on the Big Island, and Nov. 20 on Kauai. Maui's fest was held in June. For additional details about the festival and slack key history, click here.