Hawaii's Aulii Cravalho cast as voice of Walt Disney Animation Studios' "Moana"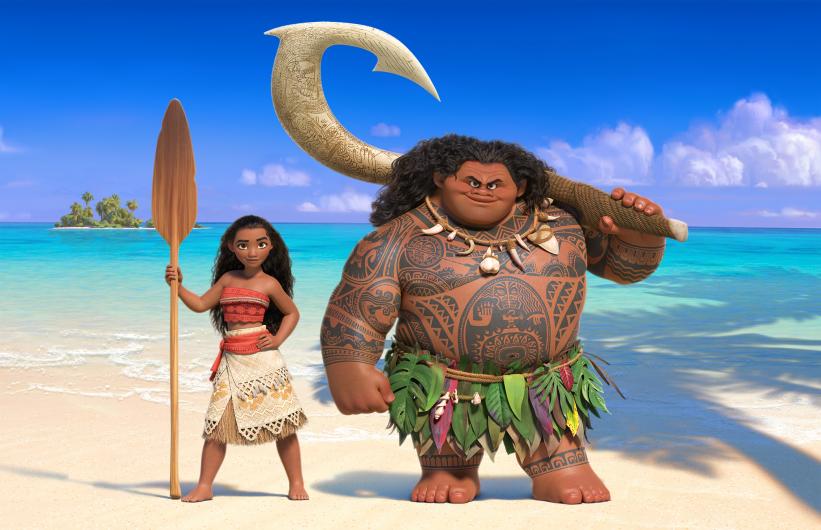 Walt Disney Animation Studios announced this morning that Hawaii's Aulii Cravalho will be the voice of Moana, the lead character of the latest animated feature scheduled to hit theaters in Nov. 23, 2016. The 14-year-old, Native Hawaiian from Mililani, Oahu is a newcomer to Hollywood, and will bring an air of authenticity to this Polynesian tale of voyaging.
In the movie 'Moana,' Aulii's character is a 16-year-old girl that lives on an island where voyaging is banned, but she dreams of sailing away to explore what lies beyond the familiar waters of her homeland. Longing to be a master wayfinder and perpetuate the legacy of her voyaging ancestors, Moana sets off on a trans-Pacific adventure with her traveling companion, Maui, who is voiced by Dwayne "The Rock" Johnson. Maui is a well-known hero in Polynesia, and is the inspiration for The Rock's character. The original screenplay for 'Moana' was written by Maori filmmaker/director/actor, Taika Waititi, and the story honors the long traditions of trans-Pacific voyaging that allowed the indigenous people to inhabit the islands of Polynesia.