Hawaii's Carissa Moore Qualifies for Olympics and Wins World Title
Clinching her fourth world title win and qualifying for the U.S. women's Olympic surfing team, Honolulu-born surfer Carissa Moore is on a roll.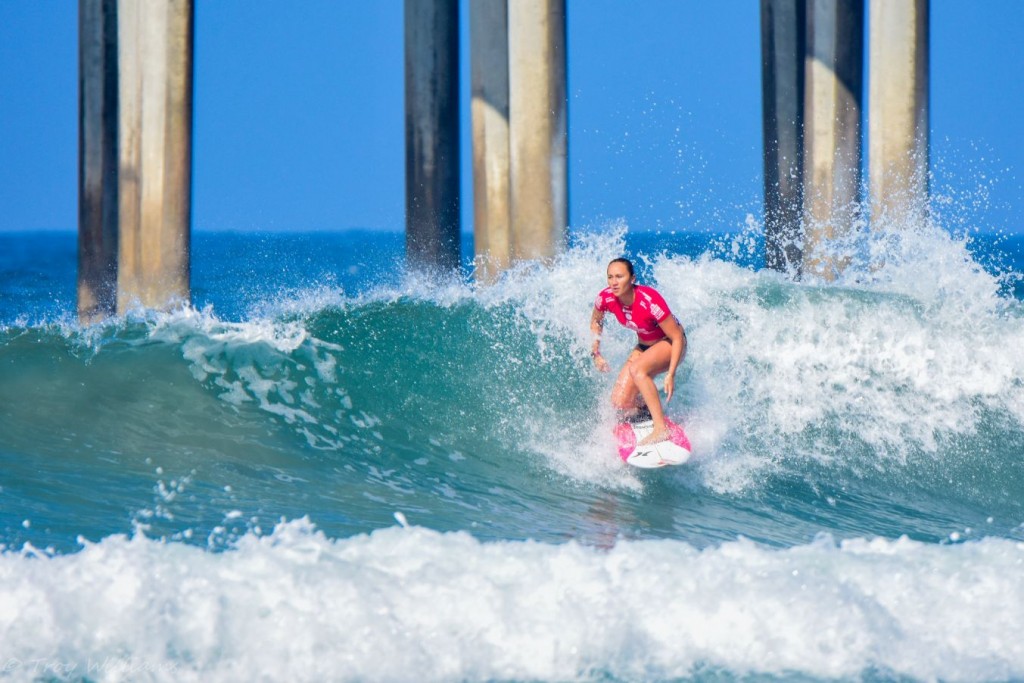 It's been a very good 24 hours for Honolulu's Carissa Moore, who has not only qualified for one of the two spots on the women's Olympic surfing team but has also won her fourth world title.
It all happened at Honolua Bay, Maui, for Moore, who was born and raised on the island of Oahu. California's own Lakey Peterson was eliminated early in the final World Surfing League event of the women's World Surfing League Championship Tour, the Lululemon Maui Pro, while Moore surfed well throughout the event and lost out in the semifinals.
Since only the two top-ranked American surfers of the year can qualify for the women's U.S. Olympic surfing team, Moore was able to edge out Peterson, who was ranked No. 1 before going into the event, for the spot.
Speaking of being ranked No. 1, Moore was also able to clinch her fourth world title after making it to the semifinals of the Lululemon Maui Pro, which gave her just enough ranking points to stay ahead of 17-year-old world title contender Caroline Marks. Moore has had an impressive year, winning both the Roxy Pro France and Corona Open J-Bay, with a 5th at the Rip Curl Pro Bells Beach and a 5th at the Corona Bali Protected being her worst results.
Moore's reaction in the locker room to winning the world title was also a highly emotional moment, which you can watch on the World Surf League's website.