Hawaii's Jack Johnson releases new single, premiering songs in pair of acoustic shows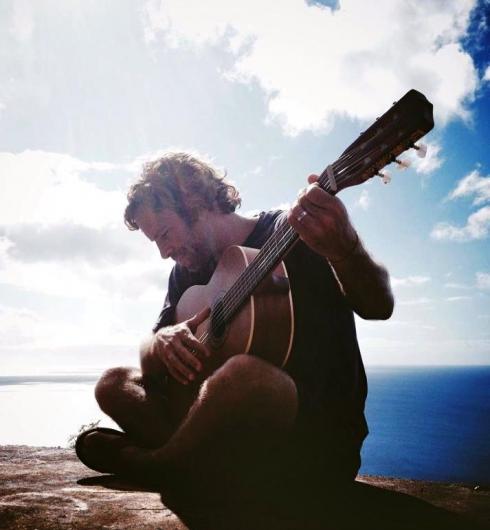 After a long three years of sitting, waiting, and wishing, Jack Johnson fans are eagerly hitting the play button on the Hawaii singer-songwriter's new single, I Got You, which was released this week. Recorded at Johnson's own Mango Tree Studio on Oahu's North Shore, the song features a breezy, fingerpicking melody and, of course, Johnson's smooth, heartfelt vocals.
The single is the first release from Johnson's sixth studio album to date, From Here to Now to You, which is set to hit stores on Sept. 17. Johnson plans to premier some of the new album's songs during two intimate, acoustic shows — one in London (June 19) and the other in New York (June 24).
A North Shore native and son of surfer Jeff Johnson, Jack Johnson grew up in a culture dedicated to waves, beach, and a countryside lifestyle. At age 17, he was invited to compete in the highly coveted Pipeline Masters surfing competition. His career was cut short due to a surfing accident that later became the inspiration behind the song Drink the Water. After the accident, Johnson's focus shifted towards music and film, though surfing continued to play a role in many of his projects.
In 2000, Johnson, along with college friend Chris Malloy, directed the surfing documentary Thicker Than Water, which featured many of the artist's original songs. The music prompted the creation of Haleiwa-based record label Brushfire Records, which now features nine signed artists in addition to Johnson himself.
These days, Johnson can be found not just in the studio, but also working with the North Shore community to promote environmental education and land stewardship through the Haleiwa-based Kokua Hawaii Foundation. For more information about Johnson's new album, click here.
Give a listen to Johnson's new single "I Got You" below.