Hawaii's Mardi Gras madness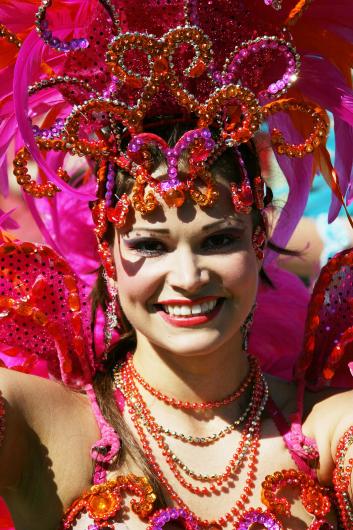 You don't have to be in New Orleans or Rio de Janeiro to celebrate Mardi Gras. Hawaii has its own spin on the "Fat Tuesday" street carnivals that both cities are famous for right here in downtown Honolulu's Chinatown Arts District.

From 6 to 10 p.m. tonight, Nuuanu Avenuefills with samba dancers, Brazilian percussion groups and New Orleans-inspired food. (Red beans and rice, anyone?) Catch a parade of floats gliding down Nuuanu Avenue, and enter contests—including the search for King or Queen of Mardi Gras. (Basically, it's a "best entertainer" award based on both costume and spirit).

Down the street and along the waterfront,Aloha Tower Marketplace joins in on the fun with live jazz and blues musicians, and a Brazilian samba parade.

Admission is free to both downtown celebrations.

In Waikiki, Mardi Gras heats up at Waikiki's new rum lounge Rum Fire. This Fat Tuesday party kicks off at 6 p.m., but, be warned, it'll cost you—$15 if you arrive before 9 p.m., and $20 thereafter.

Before you grab your feathered mask and beads, however, consider consuming some fried dough. Today is also Malassada Day in Hawaii.

Portuguese immigrants made malassadas (yes, the Portuguese spelled it with two s's) as a way to use up their eggs, butter and oil before Ash Wednesday, which marks the beginning of Lent. On Malassada Day, it's also tradition to eat something truly indulgent. And what fits that description as perfectly as this deep-fried sugar-coated doughnut?

For hot malassadas made to order, we recommend Leonard's Bakery [933 Kapahulu Ave., (808) 737-5591], Agnes Portuguese Bake Shop [46 Hoolai, (808) 262-5367] orChampion Malasadas [1926 S. Beretania St., (808) 947-8778].