Hawaii's new baby sea lion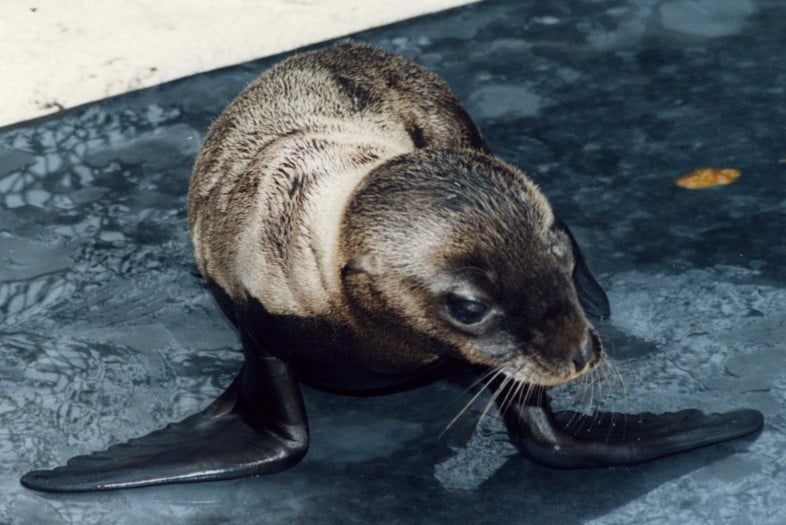 On June 9, Uilani, an 11-year-old sea lion, gave birth to a healthy baby girl at Oahu's Sea Life Park. Yesterday was the pup's first public appearance.
The baby sea lion, who doesn't have a name yet, weighed approximately 17 pounds and measured 24 inches in length.
Isn't she a cutie pie?
You can learn more about the sea lions in Hawaii by checking out Sea Life Park's Sea Lion Discovery program, where you can swim and play with these mammals. If you wish, you can also pet, kiss and hug your new slippery friends.
Sea Life Park also offers a similar educational program for dolphins (Royal Swim, Swim Adventure, Dolphin Encounter, and Dolphin Aloha Program) and stingrays.