Help HAWAII Magazine aid "With Aloha," a benefit for Sendai earthquake and tsunami relief, April 9, on Oahu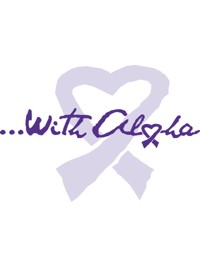 If you're on Oahu on Sat., April 9, HAWAII Magazine would like you to consider taking some time out to attend—or lend your kokua (help) to—a benefit for a cause that's near to our hearts.
We've all seen the devastation wreaked on the Japanese coastal city of Sendai by the catastrophic March 11 Tohoku earthquake and tsunami. Many of us have since given money to American Red Cross efforts to provide aid and relief to residents of Sendai and the Tohoku area.
Since the disaster, Tohoku University Hospital, in the heart of Sendai, has also been providing as much food, medicine and other necessities as it can to people from the surrounding areas in need. Scott Schumaker, president of HAWAII Magazine parent company PacificBasin Communications, has in recent weeks, kept an online journal about the hospital's role in relief and recovery efforts for the region.
Schumaker's wife, Yasue, was in Sendai at the time of the disaster, caring for her mother who is in Tokoku University Hospital. Yasue was on her way to the hospital when the earthquake happened.
If Yasue's name sounds familiar, it's likely you heard her voice on TV in the hours following the earthquake and tsunami. From the hospital, she was interviewed by international media, providing some of the first on-the-ground news and details about the impact of the tsunami on the Sendai area.
Yasue is still in Sendai, still caring for her mother and still witnessing all of the contributions the hospital has been making to help people in the area recover.
Tohoku University Hospital could use our help.
Which is why Oahu restaurants, musicians, businesses, community groups and HAWAII Magazine parent companies PacificBasin Communications and aio are coming together for "With Aloha," a benefit aimed at raising money for Sendai's Tohoku University Hospital. "With Aloha" will happen from 5 to 9 p.m., Sat., April 9, at Honolulu's Pagoda Hotel.If you can make it, we'd like you to be there.
Here's what will be happening at the "With Aloha" benefit (with more being added, as details are finalized):
• Dishes from 24 restaurants, including Le Bistro, Pagoda, Hukilau Honolulu, Honolulu Burger Co., Ryan's Grill, Murphy's Bar & Grill, Kincaid's, Hy's Steakhouse and more.
• Live entertainment from Hapa (pictured, below), Brother Noland (pictured, above), Natural Vibrations, Kala Boys, Juke Joint 5PM, Rock Steady, Shinnyo-Taiko Group and others.
• Wine- and beer-tasting stations, and soft drinks, from Better Brands, Hawaii Nui, Anheuser-Busch, Southern Wines, Paradise Beverages and Johnson Brothers.
• An origami crane-making booth, with a goal of folding 1,000-plus cranes carrying messages of hope to Sendai residents.
• A silent auction.
• Still more to come.
Free parking for the event will be available at the nearby Pacific Guardian Tower (1440 Kapiolani Blvd.) and HMSA Center (818 Keeaumoku St.) buildings.
Tickets are $50 in advance, $60 at the door, with proceeds directly benefiting the Tohoku University Hospital. For "With Aloha" ticket purchase information or to purchase tickets, click here.
If you're on Oahu, we hope to see you there.
If you're not able to attend "With Aloha", you can make a monetary donation to the "Tohoku University Hospital-Japan Relief Fund" online at www.withaloha.org. You can also mail your donation to the fund to: Tokoku University Hospital-Japan Relief Fund, 1000 Bishop Street, Suite 610, Honolulu, Hawaii, 96813. Checks should be made payable to "Tohoku Hospital Japan Relief Fund."
100 percent of the proceeds received from the "With Aloha" event and all donations will go directly to Tohoku University Hospital."
"We are overwhelmed with gratitude for the people and businesses who have come forward to help us produce 'With Aloha' for the people of Japan," said Duane Kurisu, chairman and CEO of aio, the parent company of PacificBasin Communications. "We are inspired each day by the generous contributions by our own employees, vendors, clients. It gives us hope for the rehabilitation of our neighbors in Japan."
Mahalo for your kokua and attendance!