Here's Why Purchasing your Hawaiʻi Home Remotely is Easy with List Sotheby's International Realty
Virtual open houses, FaceTime walk-throughs and online loan processing make it easier to buy your Hawaiʻi dream home online—with the added bonus of getting to work remotely in the Islands.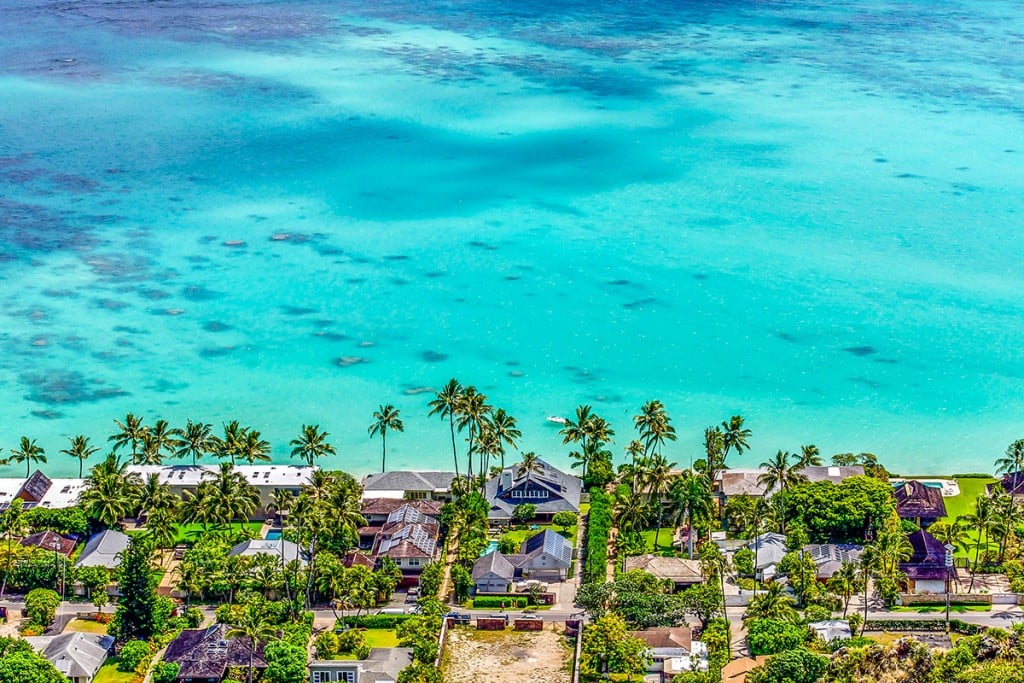 For many, the idea of buying a home without first setting foot inside of it may seem crazy. But thanks to advancements in technology, things we once thought were crazy—think about pitching virtual meetings in the 1980s—are now commonplace today. Fortunately these tech upgrades have also made it easy for many to buy homes that could be thousands of miles away—like on a small island in the Pacific. And with the expert help of List Sotheby's International Realty agents—real estate experts trained in selling homes in person and virtually—you can easily place a down payment on a house without even stepping foot outside of your current abode. 
For Mina Angeles-Montero, Realtor and director of relocation and business development for List Sotheby's International Realty, efficiency is one of the biggest perks of the online homebuying process. For the most part, the entire process can be completed on your computer, from getting prequalified for a loan to submitting an offer. Even escrow processing and deal closings are possible through e-signature platforms, remote notarization and online paperwork. The biggest time-save however? Actually looking at properties. "You can view a larger inventory of properties in a shorter period of time, within your time frame—whether that be in the middle of the night or during your lunch break—at your own speed, from the comfort of your own computer screen," says Angeles-Montero. "Driving around visiting 20 homes in a day just isn't realistic." 
But how do you step into a home without actually stepping into a home? There are quite a few options to choose from. From virtual open house livestreams, with an agent walking through a home with a camera broadcasting to multiple interested parties, to FaceTime walk-throughs, where a Realtor takes a single buyer step by step through a property in real time, viewing a home virtually has never been so easy. Even before the COVID-19 pandemic began, List Sotheby's International Realty had been offering 3D virtual property tours and high resolution photography and videos.
While purchasing a house remotely has never been easier, Angeles-Montero still recommends that first-time homebuyers visit the property in person. "For the first-time homebuyer, this is the single most important (and probably the most expensive) purchase and investment to start your financial life, and you want to know what the neighborhood and building looks like, sounds like and feels like," says Angeles-Montero. "You can still search remotely, but you must walk the property when you're becoming more serious." Second-time homebuyers, those looking for a vacation property or individuals who have already visited the Islands and know what they're looking for, however, are well-suited for remote purchases and can expect "almost 24/7 support" from List Sotheby's International Realty. 
Of course, this entire process is also a testament to how easy it is to work remotely in today's modern culture, where as long as you have a solid Wi-Fi connection, anywhere—including Oʻahu—can be your office.
"Geographically, Hawaiʻi is unique as it is the only location that lies in a time zone where business hours overlap with locations from the U.S. East Coast all the way to Australia," says Angeles-Montero. That, coupled with Oʻahu's solid Wi-Fi networks and connectivity, makes the Islands a perfect paradisiacal office space. "It is a thing of beauty when you are able to sit among nature, look makai ( toward the ocean) and mauka (inland) and feel the tradewinds while typing away on a laptop tethered to your cellphone's wireless connection," says Angeles-Montero. 
If you're looking to purchase a piece of paradise, visit the List Sotheby's International Realty website for a list of real estate agents and properties.