Hilton Waikoloa Village Offers Discounted Rates on Rooms
Escape the cold and retreat to the Hilton Waikoloa Village, with rooms starting as low as $179.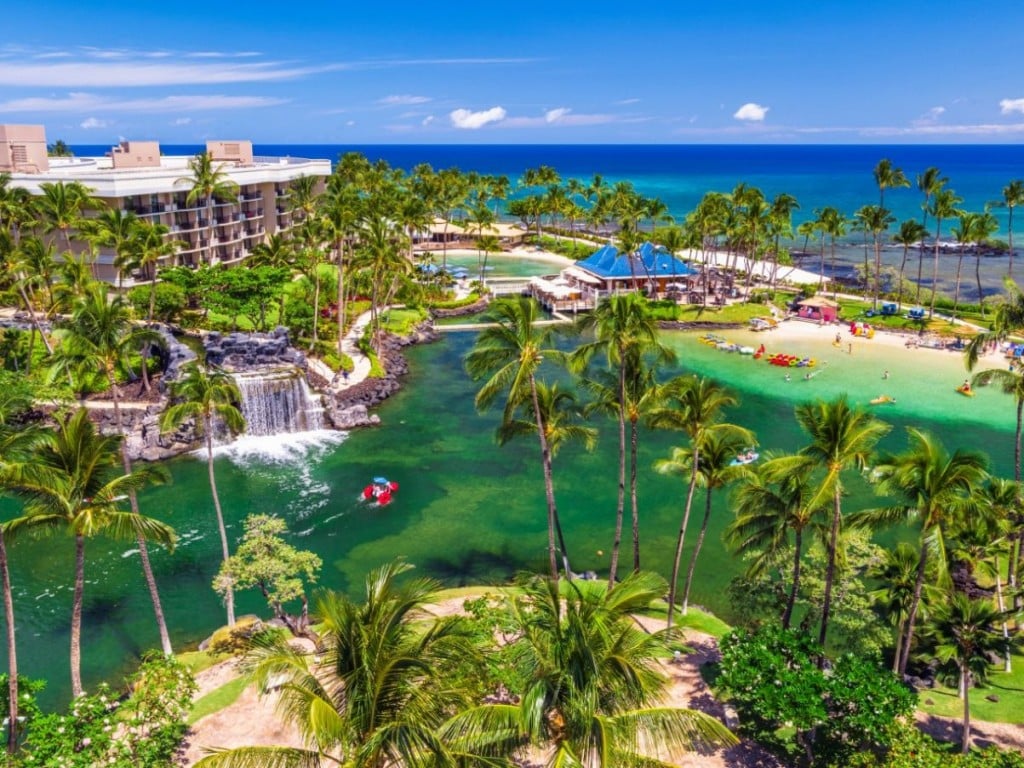 There are quite a few ways to circumvent being cold. You could grab a blanket, or don your favorite pair of sweatpants. Or you could jump on Hilton Waikoloa Village's "Escape to Hawaii" deal, which is offering discounted room rates on its Ocean Tower (rooms start as low as $179) and Palace Tower (rooms start as low as $199).
The sale goes into effect Tuesday, February 26th, and will end on March 5th, giving visitors and staycationers one week to reserve their room in paradise. And don't fret if you're planning to visit Hawaii Island later in the year, bookings are valid from March 1st to December 22nd, 2019.
Finding a place to relax is pretty easy when you're staying at the Hilton Waikoloa Village. But, if you want to see more of the Big Island, then head up the Kohala Coast, which holds all sorts of natural splendors. Drive just a bit further north and you'll hit the wonderful Hapuna Beach, which stretches out to nearly half a mile long. Once you reach North Kohala, be sure to stop in Kapaau to pay respects to the original statue of King Kamehameha the Great. At the end of the road, you'll hit the Pololu Valley Overlook, which features a trail with a gradual descent into the valley itself.
SEE MORE: Your Guide to North Kohala
For more information on Hilton Waikoloa Village's "Escape to Hawaii" deal, visit their website or call (808) 886-1234