Holding period in place for 2012 Vans Triple Crown of Surfing on Oahu's North Shore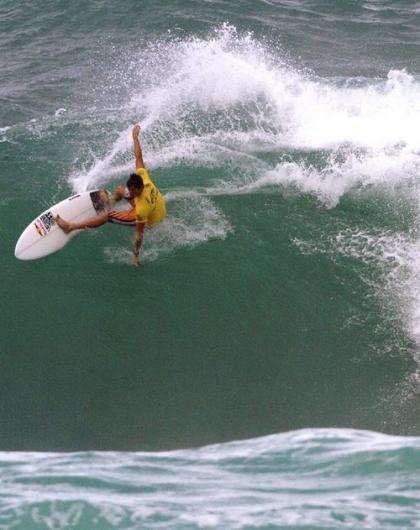 Starting in mid-November, the world's top male surfers are slated to line up in waters edging Oahu's North Shore for the 30th anniversary of Vans Triple Crown of Surfing, the Association of Professional Surfing's annual world championships
Holding periods for the competition starts with the Reef Hawaiian Pro at Haleiwa's Alii Beach, known as the gateway to the "Seven-Mile Miracle" that is Oahu's legendary North Shore, Nov. 12 to 24. The event will be based at Alii Beach Park on the west side of the Haleiwa Boat Harbor.
The Reef Hawaiian Pro will be followed by Vans World Cup of Surfing at Sunset Beach, Nov. 25 to Dec. 6. The powerful waves in this competition are famous be being reportedly "unruly and complex."
The year-end event will wrap up with and the Billabong Pipe Masters at Banzai Pipeline Dec. 8 to 20. Often rated among the world's best and most dangerous waves, Banzai is known for top-to-bottom barrels and its close proximity to the shoreline near Ehukai Beach.
For more information about the Triple Crown, which this year features a total prize purse of $925,000, click here.