Honolulu, Lahaina among Orbitz's top Christmas destinations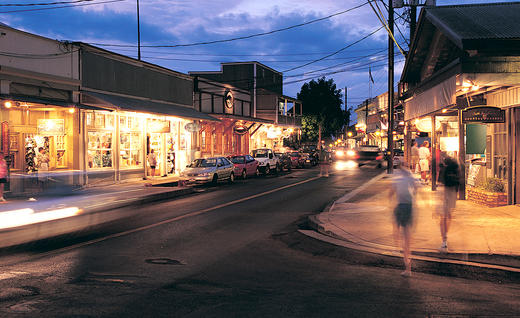 Think a Hawaii vacation is going out of style in this economy? Think again.
Online travel company Orbitz kicked off the holiday travel season with their annual list of the top Christmas destinations for 2008. We're pleased to report a pair of Hawaii hotspots make the cut.
Honolulu was ranked No. 4 among the most popular U.S. destinations over the holidays—a significant jump from 2007's list when the city was listed 13th. Meanwhile, the bustling town of Lahaina, Maui was the lone newcomer to the list, making its debut at No. 9.
The rankings are certainly a sign of encouragement for a tourism industry that has been aching as of late. The list was compiled using data based on hotel and package bookings on Orbitz.com for stays between Dec. 20 and Dec. 29.
In case you were wondering, Las Vegas, Orlando, and New York City topped the list for the second straight year.
All nice places, indeed, though their average Christmas Day high temperatures are 56°F, 72°F, and 39°F, respectively, according to The Weather Channel.
Meanwhile, Honolulu is likely to hit a balmy high of 81°F this Kalikimaka.