Honolulu Symphony shutting down after 110 years of music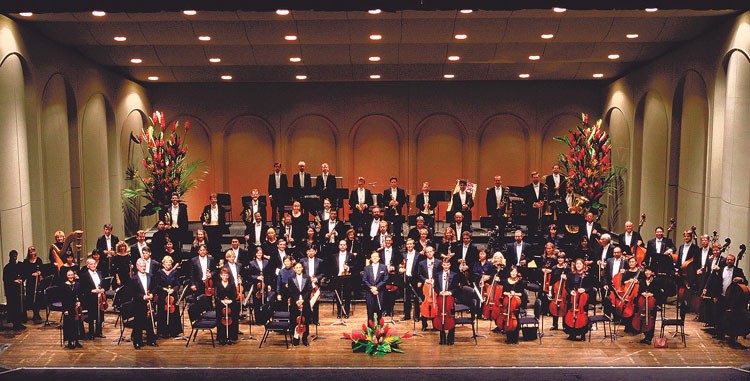 There will be no more sonatas, no more concertos and no more performances for the 110-year-old Honolulu Symphony.
A U.S. bankruptcy court judge this week approved a request by the Honolulu Symphony to liquidate, effectively ending the nation's oldest symphony west of the Rockies. U.S. Bankruptcy Court Judge Robert Faris agreed to convert the Honolulu Symphony Society's year-old bankruptcy case from Chapter 11—which allows for reorganization—to Chapter 7, paving the way for liquidation.
Keeping the symphony under Chapter 11, Faris said, would only generate more expenses. Expenses the symphony could no longer bear. Under Chapter 7 bankruptcy, the symphony would have to shut down and sell its remaining assets to pay creditors.
The Honolulu Symphony had been operating under Chapter 11 protection for about a year after cancelling all of its concerts, citing a large drop in donations. In a filing last December, the symphony reported it had assets of between $100,000 and $500,000 and liabilities of $1 million to $10 million.
In May, the symphony's leaders said their goal was to decrease annual expenses to $4 million, from $8 million previously. The symphony's proposed 40-performance calendar was slashed in half, with performances slated for smaller venues and different ticket prices. The attempts, however, were not enough to save the debt-ridden organization.
The liquidation of the symphony closes the songbook on a lengthy musical history.
The Honolulu Symphony had undergone many transformations over the course of its first century. It endured two World Wars, the Great Depression, financial crises, and changing musical and cultural trends.
The symphony started with amateur musicians who met in a clubhouse on the slopes of Oahu's Punchbowl crater more than 100 years ago. The Honolulu Symphony Society, formed in 1902, began as a social club for mostly German immigrants who enjoyed symphonic music. But by its sixth year, it had become a much more serious music organization—one that included professional musicians, women, members of the Royal Hawaiian Band and a Hawaiian ukulele virtuoso who played the violin.
The Honolulu Symphony's first concerts were private affairs, featuring works by composers such as Wagner, Mozart and Mascagni. Public concerts began in 1903 and continued until 1914, when the symphony went on its first hiatus. Revived in 1920, the Honolulu Symphony Orchestra would this time grow to become a full professional orchestra serving the entire state.
Still, the symphony didn't actually play on the Neighbor Islands until 1951. Concerts at the outdoor Waikiki Shell began in 1956; the symphony's first opera season opened four years later. In 1964 Blaisdell Concert Hall was built specifically for the symphony and continued to serve as its home until its final concert.
Standouts who have performed with the Honolulu Symphony include Matt Catingub, who became the orchestra's Pops conductor, Renee Fleming, Elvis Costello, Diana Krall, Yo-Yo Ma and Rosemary Clooney.