Hotel Lanai reopens to guests following a transformative renovation
Built in 1923, the boutique hotel ushers in a new era of luxury with modern interior design choices as well as a new executive chef.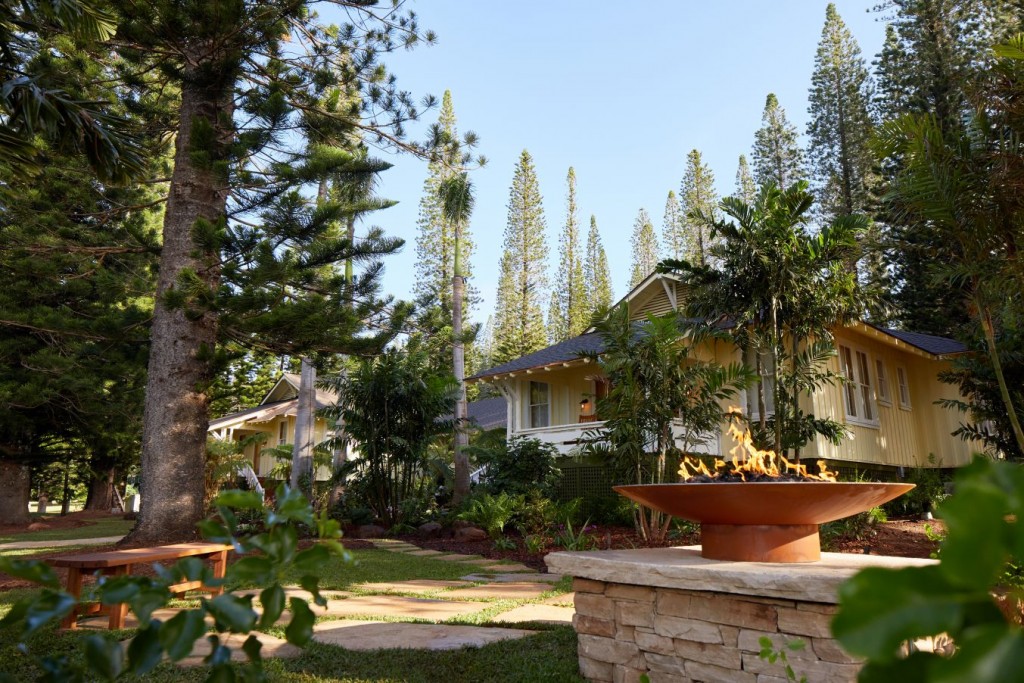 Opened in 1923, Hotel Lanai has always embraced its rustic charm. However, following a renovation started in May, the hotel reopened early this month with a fresh look while retaining its historic charm. Designed by John Milander Architects Inc., and renovated by Lanai Builders, the 10 guest rooms, main lobby, common areas and on-site restaurant Lanai City Bar & Grille all feature upscale, modern rustic touches, such as grass-cloth wallpaper, bamboo and natural wicker furniture. The aloha spirit is kept alive, too, with Hawaiian vintage decor and historic photos of the land and resort.
Guest rooms now have modern amenities, such as flat-screen TVs and a panel to control light, blinds and temperature, while diners at the Lanai City Bar & Grille can choose to sit in an upgraded outdoor seating area. One thing that hasn't changed: the picturesque views from the guest rooms and restaurant of the lush gardens surrounding the hotel.
Foodies will also be happy to note that Joel Harrington, former culinary director of Marcus Samuelsson's Red Rooster Harlem, now leads the Lanai City Bar & Grille kitchen as executive chef. Harrington looks to incorporate traditional Island flavors, such as Lanai venison, with Asian and American ingredients and techniques. He calls his new menu "global cuisine with an Island fork."
For more information, or to make a reservation, visit Hotel Lanai's website here, or call (808) 565-7211.