How much does it cost to surf (the Web)?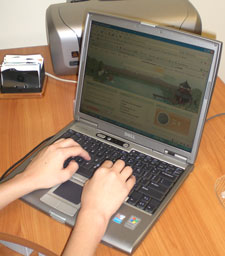 How much should you pay for Internet access on your Hawaii vacation?

Some places, it's free. Other places, it's as much as the wince-inducing $20 a day at Oahu's Pacific Beach Hotel.

Frankly, we think Internet access should be just another part of your standard hotel experience, like air conditioning and bath soap.

We searched out a very cool and comprehensive guide to Hawaii hotel Internet access rates at Travel-Hawaii.com.

Does the property charge for in-room Internet, but have a free wi-fi hotspot in the lobby? Do rooms have wired or wireless access? Is it free or does it mean skipping lunch to pay for it? Will you have to pay a "resort fee" on top of daily Web access charges?

The guide gives you the answers. All you have to do is fire up the laptop.