How to celebrate the Moana Surfrider's 115th birthday in Waikiki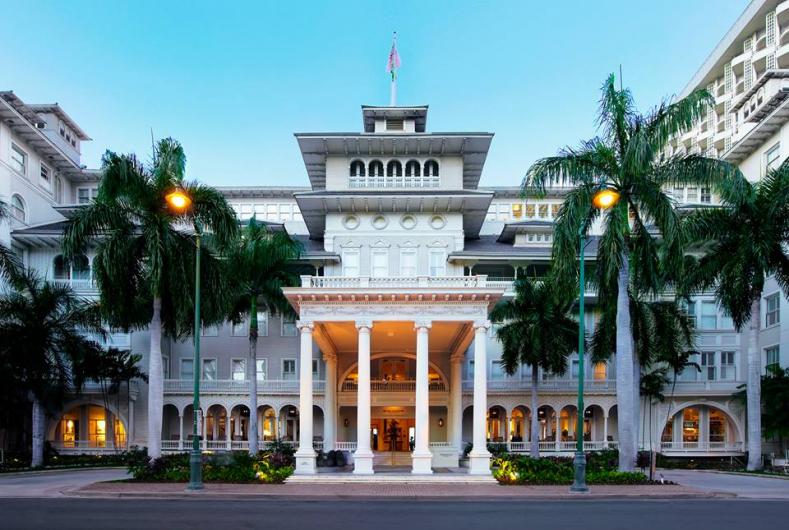 Affectionately known as the First Lady of Waikiki, the Moana Surfrider opened in 1901. Formerly called The Moana Hotel she became the first hotel in the Hawaiian Islands upon welcoming her first guests on March 11 of that year. A wealthy Honolulu landowner, Walter Peacock proposed building a hotel in Waikiki for the traveling elite arriving by steamship. The classic white building marked the beginning of Hawaii's continued hospitality era.
This year, the iconic resort celebrates its 115th anniversary. Pull up into its porte-cochère (coach gate) and you'll instantly see wistful remnants of its past. Most striking are its grand white columns. Along the sweeping front deck, and scattered throughout the property are 46 classic wood rocking chairs.
Afternoon tea is a tradition at the Moana Surfrider and has been since the hotel opened in 1901. Enjoy this midday delight at The Veranda, located just steps from Waikiki beach adjacent to the hotel's legendary Banyan tree. Classic tea service includes finger sandwiches, scones with Devonshire clotted cream and lemon curd and pastries to accompany a selection of hot teas. Of course, there's the Pacific to accompany every sip because what would a hotel called the Moana, which means "open sea" or "ocean" in Hawaiian, be without an ocean view.
Stick around for music in the afternoons, also located near the Banyan, at the Moana's Beach Bar. Even better, each month the hotel hosts Mele at the Moana, at the Banyan Courtyard Stage. The event, featuring award-winning Hawaiian artists, is a tribute to its musical past. The long-running radio show "Hawaii Calls," held at the outdoor hotel venue, introduced Hawaiian music to listeners across the world. Show emcee Webley Edwards' would begin each show: "From the Banyan Court of the Moana Hotel overlooking beautiful Waikiki Beach, it's Hawaii Calls!"
Want to know more of the Moana's history? There's a free historical tour of the hotel each Monday, Wednesday and Friday at 11 a.m.. It begins in the historical room on the second floor.
To continue the celebration through the end of the year, the Moana Surfrider is offering a 115th anniversary room package. Book a room through Christmas Day, December 25, for three nights starting at $387 a night and you'll get the fourth night at a rate discount of $115. It also includes an additional $115 resort credit and a complimentary book chronicling its 115 years of longstanding hospitality along famous Waikiki Beach.