How to spend three days on Kauai
Even if you're only staying on this idyllic piece of the Islands for 72 hours, our advice remains the same: Don't rush your way through the Garden Isle. Devote a few days to some of these dreamy sights.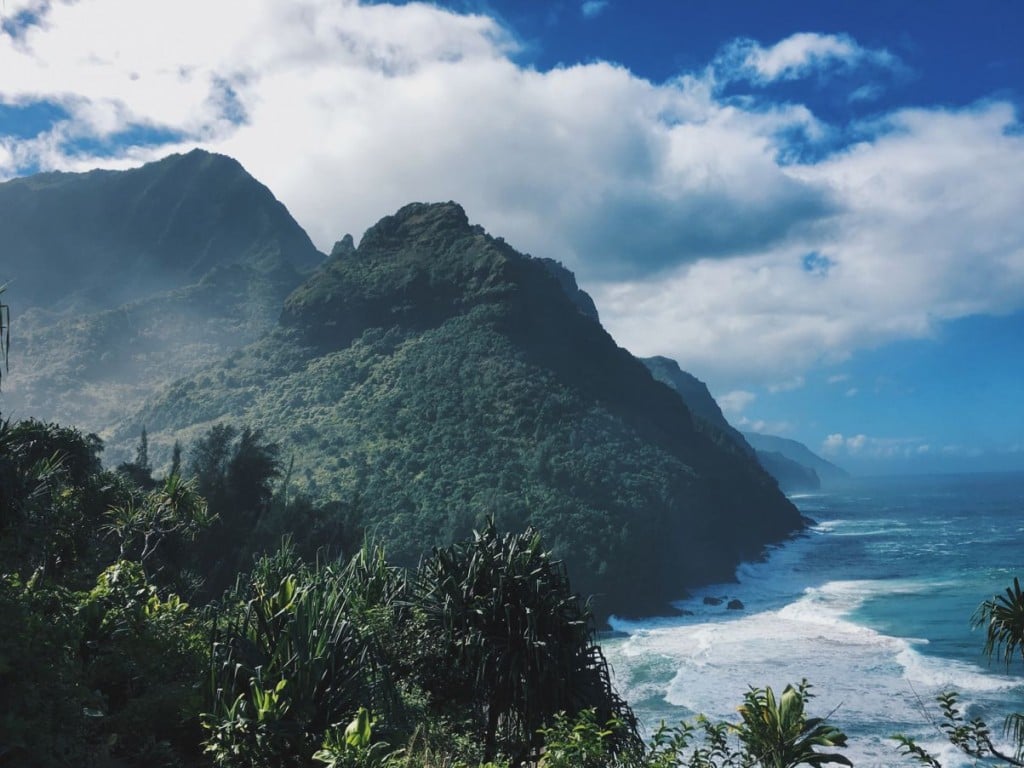 Three days is hardly enough time for any of the Hawaiian Islands, but if a weekend is all you have to spare, be sure to add these natural wonders, roadside lookouts and charming café's to your agenda.
Day One

With its dizzying shades of kaleidoscope greens, Kokee State Park is the best place to get acquainted with Kauai's abundant displays of nature. Renowned for the winding road up to the 3,000-feet elevation on the island's west side, let your first steps on the island lead to Kokee's expansive view into Kalalau Valley at the Puu O Kila Lookout.
With 45 miles of trails to explore within the state park, take the late morning or early afternoon to venture into one that fits your expertise level (with the easy Cliff Trail leading to spectacular views of Waimea Canyon on one side of the spectrum; Awaawapuhi Trail's intense spectacle of Nualolo Valley on the more difficult end). If it's a Friday, don't miss the Hanapepe Art Walk in Hanapepe, a quirky town that is a gateway to the west side.
Day Two

Head north. Treat yourself to a late morning in Hanalei and sandwich a little "city" life into your stay here—or what qualifies as such on Kauai, anyhow.
Begin with brunch to go from Postcards Café, a coffee house in the guise of a plantation-style beach house, and find a place to roll out the beach towel at Hanalei Bay. Stand-up paddle the gentle waters around Hanalei Pier or just relax with a good book on the beach. Anything to work up an appetite for the shave ice wagon Wishing Well Shave Ice back on Hanalei's most frequented stretch of Kuhio Highway (make sure to stop at the lookout to see the emerald green kalo (taro) fields). With a cool treat in hand, wander the road brimming with fruit-smoothie stands, souvenir shopping and local restaurants.
Or, if the water is still calling, go deeper into Haena to snorkel and swim at Kee Beach, a reef lagoon 5 miles west of Hanalei, at sunset. Return to the town center and seek out stylish Bar Acuda for Euro-inspired tapas and a fantastic wine list.
Day Three

Start early with a Napali Coast boat tour.
Tour outfitters are plentiful in Waimea at Kikiaola Harbor, where the watercrafts launch for their four- to six-hour tours of the epic coastline. The best way to experience it at this early hour is in a Zodiac, inflatable vessels that allow captains to take their passengers inside the Napali's remote sea caves, such as the famed Open Ceiling Cave. (For an even more secluded experience, charter a private catamaran.) Leave in awe of the island's natural beauty and inspired to return for an extended period of time.
---
The May/June 2017 issue featuring the cover story, "Dream Trips," available for single-copy order here or by calling our Circulation Department at 1-800-788-4230.