How to take Hawaii plants back to the U.S. mainland
Some tips that will make bringing home a living piece of paradise a bit easier.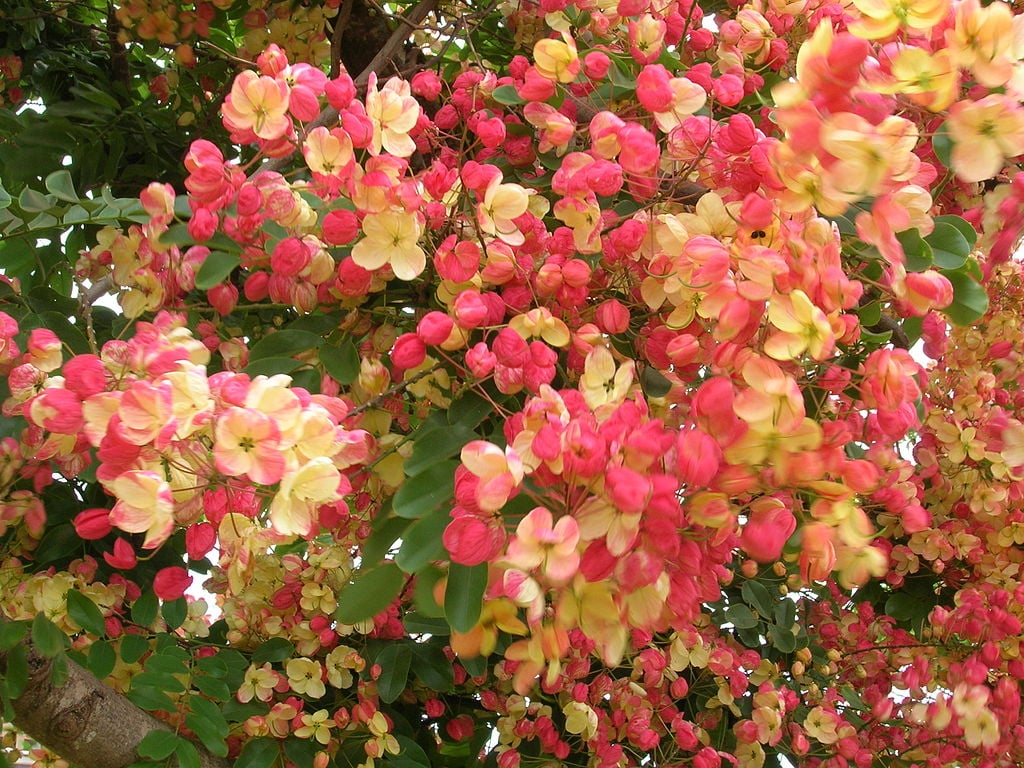 During a visit to Oahu, HAWAII magazine reader Anna Aarons fell in love with Waikiki's rainbow shower trees and asked us:
How can I get a rainbow shower tree?
You ask. We answer with information on taking any Hawaii plants back with you to the U.S. Mainland.
Let's start with rainbow shower trees—which are a hybrid between the golden shower tree and the pink and white shower tree. Originating from Hawaii, these trees commonly produce pink and yellow flowers.
The Hawaii Department of Agriculture (HDOA) has an inspection program that allows certified nurseries to ship plants directly to you. Each nursery is limited in the plants it can ship.
However, if you're in Hawaii, you can acquire a cutting of the tree from at least 3 feet above ground and bring it to the HDOA for inspection. Make sure to bring along a box. HDOA will inspect it, pack, and label it certified for export.
Keep in mind that your own state's department of agriculture retains the right to open the package and inspect its contents.
For any Hawaii plants you wish to take to the Mainland, the best place to start is with your home state's department of agriculture, to see if it the specific Hawaii plant you want is allowed in. States such as Texas, Louisiana, Florida, Arizona, and California, have restrictions on importing plants from the Islands. Flowers such as the hibiscus and the plumeria are not allowed into Arizona.
The next step is exportation. The U.S. Department of Agriculture has very strict rules regarding the export of cut flowers, foliage, and fruits from Hawaii. If you've ever traveled out of Hawaii, you've probably experienced predeparture passenger baggage inspection. Click here for the complete list of regulated and allowed agriculture items from Hawaii.
To make your agriculture inspection easier, many Hawaii retailers such as ABC Stores and Don Quijote sell pre-packaged plant shoots (bulbs) that have been pre-inspected for export to the U.S. Mainland and were procured from certified Hawaii nurseries.
If you aren't buying these pre-packaged shoots, the best way to ensure a speedy export is to purchase from a certified Hawaii nursery that will help with legal shipping and packaging. Click here for a list of certified nurseries. The pre-packaged anthurium plant pictured here is from one of these nurseries: Hawaiian-Tropical-Flowers.com on the Big Island of Hawaii.
Falling in love with Hawaii's environment is natural. A plumeria or shower tree in your backyard is a beautiful and fragrant reminder of your visit to the Islands.
The tips offered above should make bringing home a living piece of paradise a bit easier.