How to vacation in Hawaii like Obama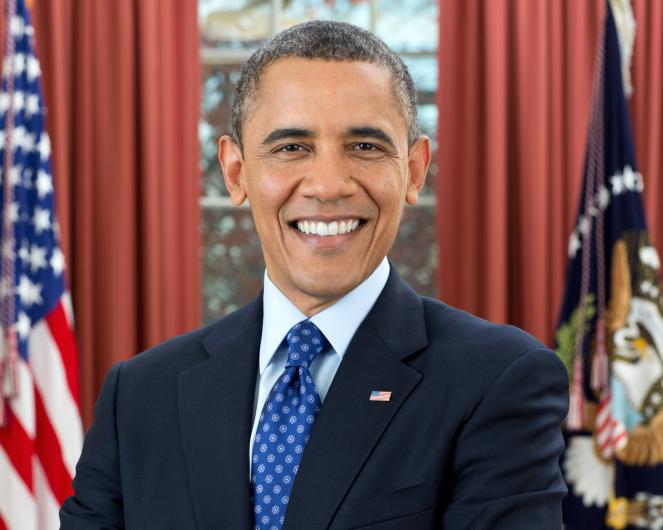 President Barack Obama and his family are going to spend their eighth consecutive holiday vacation in the Aloha State he was born and raised in. This is a landmark one as it will be his final Hawaii vacation while serving in office, and we can predict what he'll be doing by looking back at his favorite places and activities over the years.
He leaves the continental U.S. today, December 18, and will be staying on Oahu through the New Year, January 2. Here's how to explore his hometown like the leader of the free world.
Start your day off by working out.
Obama routinely slips in to the base gym at the Marine Corps Base Hawaii in Kaneohe Bay for his early morning workout. Most of us don't have access to it (you know, because we're not The President of The United States), so maybe just do some military-style push-ups in your hotel room and try to keep up with him. He goes practically every morning.
Then go golfing at the Royal Hawaiian Golf Club.

And Kaneohe Klipper, Luana Hills Golf Club, Olomana Golf Links or Mid-Pacific Country Club. Since there's no shortage of scenic courses here, let's just say POTUS plays a few rounds with friends at these favorite fairways of his.
Spend the day at Lanikai Beach.
Obama and the family regularly rent the Hale Reena Estate in the Kailuana neighborhood of Kailua for the duration of their trip. Lanikai Beach, not too far from the area, is a pristine locale to lie in the sand and check out the Mokes.
Get a rainbow shave ice at Island Snow.

It's his favorite shave ice flavor for his favorite shave ice shoppe, located in Kailua. Island Snow is a community favorite, and, the last time he was there, he reportedly ordered a melon, lilikoi (passionfruit) and cherry combo.
We'd also recommend he check out The Local, a new shave ice shop in the neighborhood. It uses all-natural sugarcane and locally sourced fruits for its syrups since that sounds like something that would appeal to Barack and Michelle's eco-conscious platform.
10 a.m. to 7 p.m. daily, Kailua Beach Shopping Center, 130 Kailua Rd., Kailua, (808) 263-6339
Burn off those calories bodysurfing at Sandy's.

This is one of the President's favorite beaches growing up on Oahu, and continues to be, as he's been spotted here catching a few waves over the years. For a brief blip last year, legislation was proposed to rename the beach park after him.
Sandy Beach is a popular bodysurfing and bodyboarding spot for locals who know how to bodysurf and bodyboard, something our Commander-in-Chief is pretty good at. Sandy's is famous for its shallow shore break, warning signs, and experienced lifeguards always keeping a watchful eye from their posts, so, if you're unsure about your water abilities, this isn't the beach to perform a trial-and-error.
And hiking Makapuu Lighthouse Trail on the east side.

Obama and his daughter Malia had a hiking date here during their last visit and you can see why. It's in the opposite direction of Waikiki, complete with a gorgeous lookout point. The trail also just reopened in October as it wraps up its final renovations by January 2016.
7 a.m. to 6:30 p.m. daily, near Hawaii Kai Golf Course on Kalanianaole Highway.
Then eat 'em all right back at Rainbow Drive-In.

When approached by press on the island about his next activity in 2009, Obama famously answered, "I'm going to get a plate lunch," a response greeted by loud cheers from locals who were present. He's known for swinging by this popular take-out restaurant for his local kine grinds fix.
7 a.m. to 9 p.m. daily, 3308 Kanaina Ave., Honolulu, rainbowdrivein.com.
Pay your respects at Punchbowl Cemetery.

The President's maternal grandfather, Stanley Dunham, is interred at the National Memorial Cemetery of the Pacific at Punchbowl and tries to never miss a visit. He brings a flower lei and his two daughters, and they stay for about five minutes, reflecting.
Monday through Friday, 8 a.m. to 4:30 p.m., National Memorial Cemetery of the Pacific, closed on weekends, 2177 Puowaina Dr,, Honolulu.
Gather the family and snorkel at Hanauma Bay.

When they're done checking out everything to do on land, the First Family explores the sights beneath Hawaii's waters.
$7.50 entrance fee, 6 a.m. to 6 p.m. daily, closed Tuesdays. Hanauma Bay, 100 Hanauma Bay Drive (off Kalanianaole Highway), hanaumabaystatepark.com, (808) 396-4229.
Have a fancy holiday dinner at Alan Wong's.

Through the years, the First Family has had grand, multi-course meals at Nobu Waikiki and Vintage Cave, but Alan Wong's is still his most visited. It also holds a sentimental place in his island heart—chef Wong catered a luau for congressional leaders during his first year in the White House. Like any true kamaaina (native born or long-term resident of Hawaii), don't forget to finish your meal with some haupia, a traditional Hawaiian coconut dessert.
5 to 10 p.m. daily, Alan Wong's, 1857 S King St., Honolulu, alanwongs.com, (808) 949-2526.