How to watch the Peahi Challenge live
The Peahi Challenge, the most-acclaimed and exciting big-wave surf contest in the world, is rocking the Maui coast right now.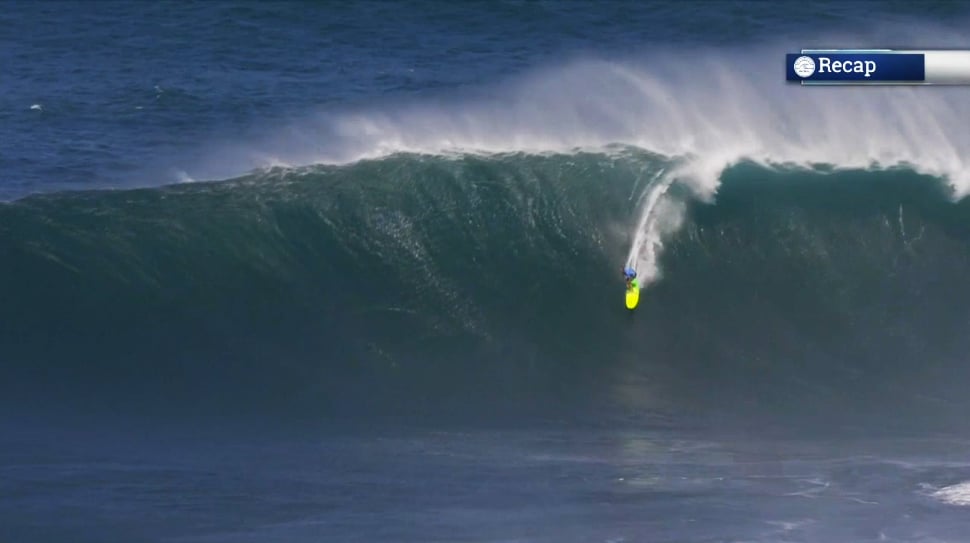 It's ON.
After getting the green light this week due to a projected 30-foot swell, the Peahi Challenge is currently underway.
Surf heavyweights like Greg Long, Aaron Gold, Shaun Walsh, Grant Baker, Kai Lenny and last year's winner Billy Kemper are currently in the water preparing to drop in and rip (or be ripped by) the massive bomb that comes their way.
This is also the first time in the WSL's Big Wave Tour history that elite female big-wave surfers are competing at Peahi with 12 athletes looking to claim the women's title.
The surf break Peahi, commonly referred to as Jaws, holds a special and sacred place for the league's big-wave surfers; a pure force of nature we can all thank a unique geological feature along the coastline's seabed for. Because of a 30-foot, cone-shaped ridge on the ocean floor, some of the world's best high-wave refraction occurs here, allowing for the Peahi Challenge, now in its second year, to dazzle spectators.
For the majority of us who can't catch these feats in-person from lookout points along Peahi's cliffs, you can still surf vicariously through the web. This second stop on the Big Wave Tour is currently streming live through the WSL's site here.