Hula Hulas restaurant opens at the Grand Naniloa Hotel in Hilo
If you like pairing your meal with a great view, this might be your spot.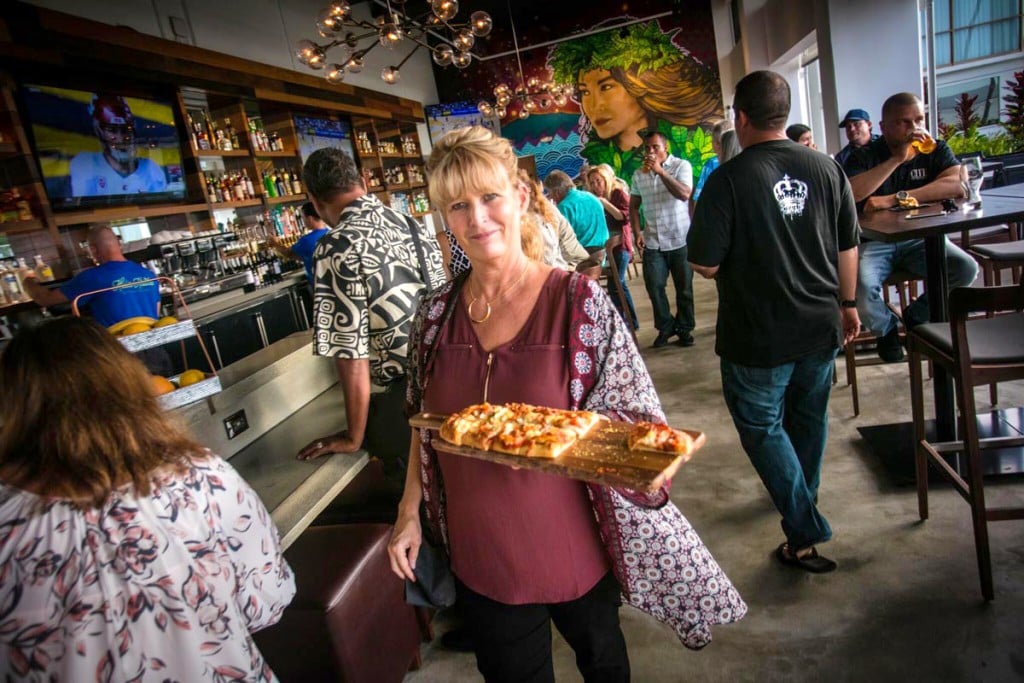 Hilo's only oceanside restaurant opened earlier this month inside the Grand Naniloa Hotel. The restaurant, Hula Hulas, describes its menu as "casual and creative," sourcing its ingredients locally, and all meals are paired with panoramic views of the downtown area and Hilo Bay.
Hula Hulas signature dish is chef Amy Dibiase's cast-iron chicken, a half chicken marinated in lemongrass and rosemary, and served in a cast-iron pot with roasted potatoes, tomatoes and Chinese long beans. But the Paniolo burger, the Kauai shrimp and grits or the Okinawan yam gnocchi look like good choices as well.
Chef DiBiase collaborated with other local chefs to create a menu that's creative and casual, sourcing its ingredients from local fishermen, farmers and ranchers. Visitors can expect a regularly changing menu that sources goods seasonally, and a wine and spirits menu that includes 12 beers on tap, featuring craft beers and seasonal cocktails.
You can choose to pair your meal with the Lava Lava (Don Q Gold Rum, strawberry, apple, banana coconut cream and a dark rum float) or the Frozen Moo (Don Q Cristal Rum, coconut cream, pressed lime and mint). Then sit back and let the warm tinglies take over while listening to live entertainment nightly, from 6 to 8 p.m.
"We are excited to provide locals and visitors with a creative twist on the unique flavors of Hawaii," says co-owners Brian Bonar and Sandy DiCicco of Grand Restaurant Group. "Hilo is a wonderful community and we feel very fortunate to have been welcomed so warmly."
Open daily for breakfast, lunch and dinner, Mon. through Fri. 6 a.m. to 11 p.m., Weekends 6 a.m. to 11 p.m., 93 Banyan Dr., Hilo, (808) 932-4545, hulahulashilo.com