Hula: Not just a tourist show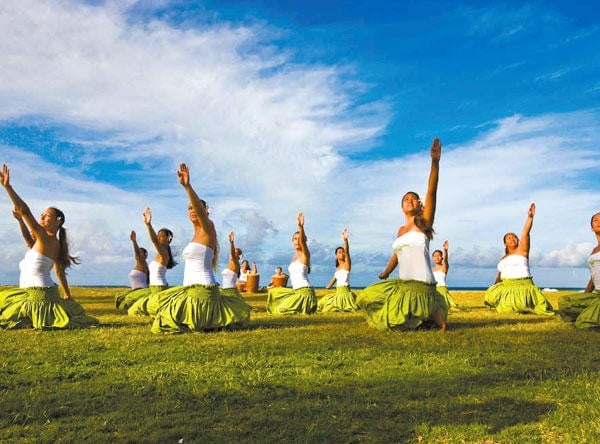 Ever watch hula at a resort or luau?
It's more than just a show.
It is a perpetuation of Hawaiian culture passed down through generations. It's a way of belonging. A way of life.
For the May/June 2009 issue of HAWAII Magazine, I spent a few days on Kauai with the women of halau Na Hula O Kaohikukapulani as they prepared for this week's Merrie Monarch Festival.
Merrie Monarch is hula's premier annual event, the Super Bowl of hula. The 22 dancers in Na Hula O Kaohikukapulani's 2009 Merrie Monarch contingent had given up much of their leisure time since last September rehearsing for the roughly half-hour they'll be on stage at the competition.
When I talked with the halau and its kumu hula (hula teacher) Kapu Kinimaka-Alquiza a few weeks before Merrie Monarch, three-nights-a-week of rehearsals were turning to four. The women were excited and nervous about the competition, but anxious to talk about why they loved hula.
"I think hula plays a big part in why Hawaiian culture is still alive," said halau member Keahi Celebrado, 19, dancing solo this week for Merrie Monarch's best dancer title, Miss Aloha Hula. "Auntie Kapu always reminds us that Hawaiian culture is a beautiful culture. Hula honors that. It's about what comes from the heart."
Find out what a life in hula is really like for this one halau in the feature, "Dancing from the Heart," in our May/June 2009 issue of HAWAII Magazine. You'll find copies at most national bookstores and newsstands, or by print subscription.
Planning a visit to Kauai? Want to see Na Hula O Kaohikukapulani dance? Make a reservation for the halau's weekly luau show at the Sheraton Kauai Resort in Poipu. It's fun and lively, with a variety of hula styles, done by a very talented halau.
Can't make it to Kauai? Click below for a video of Na Hula O Kaohikukapulani dancing at Salt Pond Beach Park in Hanapepe, Kauai.