Hundreds show up for "Lost" casting. I audition, sort of.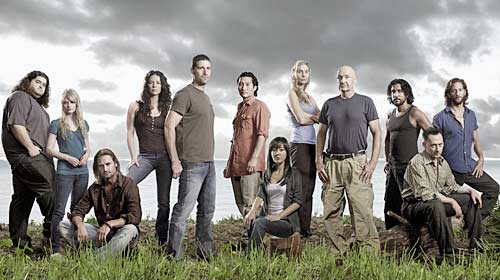 Call it the "Weird Little TV Show that Could." A castaway drama launched four years ago with modest expectations that blew up into an Emmy-winning global phenomenon.
Of course I'm referring to the Hawaii-filmed ABC hit series, Lost.
I'm not one to camp out overnight at Kualoa Ranch for a glimpse of Jack or Locke or even Hurley. But I had a change of heart last week when I heard about an open casting call for extras for the show's upcoming fifth season.
It would be madness, I thought. Ridiculously long lines. The sun beating down relentlessly. Overzealous wannabe actors waving headshots and throwing elbows. Fun times.
Not to mention the fact that the few souls hired would get paid $759 a day—a solid chunk of change for a young gun like myself.
I wandered over to Oahu's Ala Wai Elementary School last Saturday to audition. No makeup. No headshot. Just a t-shirt, jeans and a baseball cap. Sure enough, hundreds of people were there, lined up against the schoolyard's fence, snaking down the block and around the corner.
The line buzzed with excitement. Beautiful women paraded around in the mid-afternoon heat in tube tops, short shorts and heels, waiting to be discovered. A mother with her small child gushed about her plans to move to Los Angeles as soon as she got the call.
Jumping a little ahead of ourselves, aren't we?
After a few hours, our patience was rewarded with a invitation to the school cafeteria. A casting director there barked out orders, wrangling up the aspiring stars and starlets.
For all the fanfare, the actual process was quite anticlimactic. Stand against a blank wall, hold up a number, smile and have your picture taken. That's it. Kind of like a mug shot, only in a cafeteria…and with no food.
Exciting stuff.
Casting officials informed us that actual auditions would be given to folks called back in the next few months.
Outside the cafeteria, a portly man who stood behind me in line slipped on his Oakley shades with Hollywood cool and pulled out his cell: "Honey, I nailed it."
Ah, if we all could have such confidence.
Will I be called back? Stay tuned.