Iao Valley State Monument reopens temporarily
After a yearlong hiatus, Maui's historic state park is open to the public—at least for now.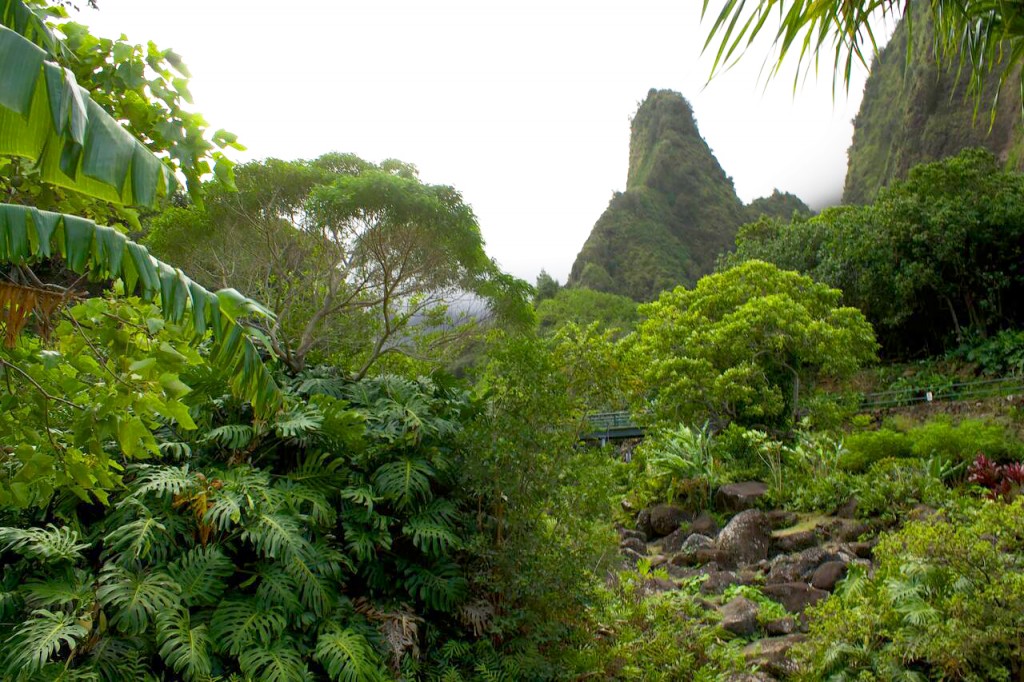 ** 10/16/17 Update: Iao Valley State Monument is currently closed, starting Monday, October 16, for an estimated period of two months for flood repairs and slope stabilization. Please check the Hawaii Division of State Parks for its current status. **
Iao Valley State Monument reopened August 5, 2017, after being closed in September 2016 from a devastating flood, but it is temporary. The Department of Land and Natural Resources is still in the process of repairs, but decided to open the park while it is waiting for permit approvals to complete the project.
The park will be closed again sometime this fall to finish work, but there is no fixed date of when that will be. For now, families, hikers and children have made their way back into the valley and are taking in the sight of the legendary 1,200-foot Iao Needle.
Contractors have worked the past year to rehabilitate the park, from removing concrete debris and scattered railings to conducting slope stabilization on the river, and some parts of the park have changed as a result. There are areas fenced off to the public, including a portion of the Hawaiian Garden that collapsed beyond repair and the lower loop trail. There's also a significant change to the slopes of the river and it appears much wider.
For visitors, these changes are outweighed by the chance to visit the park, known for its towering mountainside and significance in Hawaiian culture. The 4,000-acre park is home to Native Hawaiian foliage and is a sacred burial ground for alii (Hawaiian royalty). It is also recognized as the location for the famous 1790 Battle of Kepaniwai, where King Kamehameha and his army defeated Maui warriors during his mission to unite the Islands.
Iao Valley State Monument is currently open from 7 a.m. to 6 p.m. daily. Follow this link for more information.