In Makawao, a coffee shop that's changing Upcountry coffee culture
Sip Me combines a charming, rustic interior with a rich selection of local, organic coffee and tea plus health-conscious bites.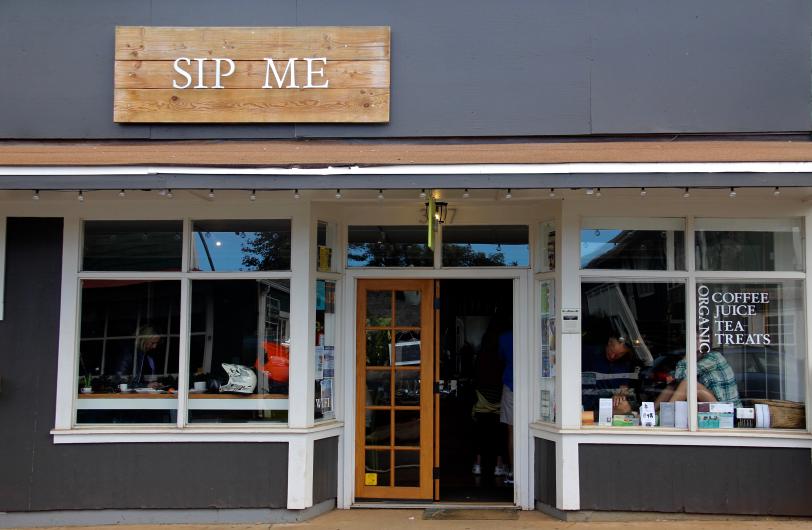 Sip Me coffee shop in the upcountry town of Makawao is changing the coffee culture on Maui. When owners Shannon Murphy and Laura Wentworth opened it in June 2015, they hoped to get 30 customers per day but are now averaging 300 per day.
"Maui needed it," Murphy says, of making a gathering place for people that caters to a healthy and active lifestyle, while supporting Maui's small businesses. "We wanted to create a comfortable, warm, welcoming ambiance, where we feel comfortable spending 10 hours a day," Murphy adds. And that's what they did. There's brightly colored contemporary decor, indoor and outdoor seating, abundant natural lighting, card games, Wi-Fi and padded benches with power outlets on every seat.
When we talk about coffee culture, we're talking about the full-service experience. Sip Me provides local, organic coffee from Maui Oma, but coffee is just the beginning. It's the only place of its kind in Upcountry where you'll find European standard espresso, gluten-free pastries and health elixirs, alongside the usual smoothies, bagels, quiche, juices and ice cream bars. "We don't want to carry anything we don't feel comfortable putting in our own bodies," Wentworth says.
The shop also serves tea and takes it as seriously as its coffee, offering organic, single origin tea and it's the only place you'll find San Francisco-based Samovar Tea in Hawaii. The fun part is how the tea's served: in traditional copper canisters and with a full tea set.
This summer, Sip Me is opening a second location in Kahului and will be the only independently owned drive-through coffee shop on the island. The 1,500 square foot Kahului store will open at the intersection of Kaahumanu and Puunene Avenues and feature an expanded menu, later hours, more events (like an open mic night) and a cold-pressed juice bar. "There are a few other surprises," Wentworth says. "Things not normally found on Maui." Guess we'll have to wait and see.
---
Sip Me, 3617 Baldwin Avenue, Makawao, Maui, sipmemaui.com.