In memory of a dear friend and member of our ohana: John Heckathorn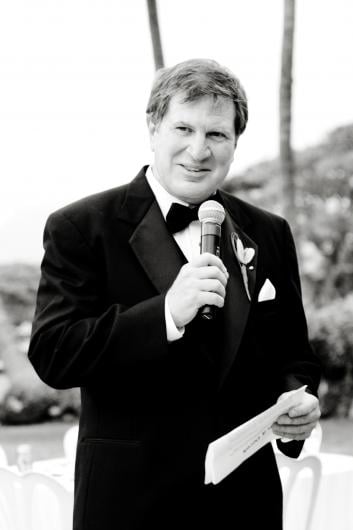 HAWAII Magazine has lost a brilliant writer, mentor, leader and, most of all, great friend who was one of our own.
John Heckathorn, who served as editor of this magazine from 2007 to 2010, passed away yesterday in Honolulu. He was 65.
John was the first editor to lead HAWAII's editorial team following the magazine's purchase by our parent company PacificBasin Communications in 2006. PacBasin's purchase of the magazine, which had been based in California for much of its 23-year history, finally placed the Islands that inspired HAWAII's creation right in the magazine's backyard. And as with all things John did in a writing and teaching career that spanned more than 40 years, he took to sharing the stories of his home state with exceptional gusto and originality.
John inspired us daily with his drive, work ethic and willingness to be up for just about anything. Never an editor content with sitting in an office editing the experiences of other writers, John was happiest and most in his element when work took him outside our doors. He loved traveling the Islands to see places for the first time or to experience them again. He would drop himself excitedly into every activity from snorkeling off of Niihau to hitching a ride on a 1920s-era Hawaiian Airlines airplane, meet and chat with people, jot all of it down in his black Moleskine notebook, then return home and recount all of his travel stories to us before writing about it all for HAWAII readers. He made us laugh … a lot. And his own deep, throaty laugh was as much a force of nature as the man himself, robust enough to pummel through our office walls and into the offices of our sister PacBasin magazines. No one seemed to mind. We think.
John continued writing for HAWAII even after leaving the magazine in December 2010, turning in his trademark always immaculately written, ever-colorful stories. We cherished every one.
I will have more to share about John in my editor's page in the March/April issue of HAWAII. Right now, his passing just hurts way too much.
Aloha and mahalo John. We will miss you.