In the air over Kilauea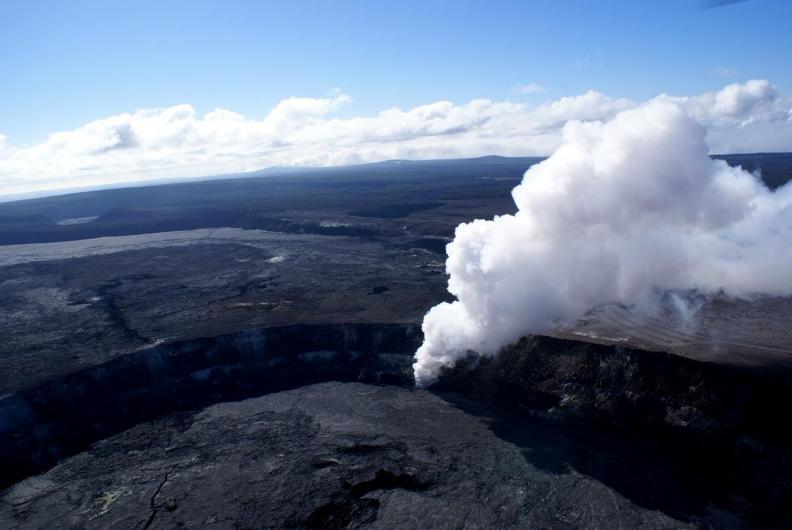 Haven't been to the Hawaiian Volcanoes Observatory Web site lately?
We understand. Things have been, for the most part, business as usual at Kilauea volcano lately. The summit's Halemaumau crater vent is still pumping out a plume of ash and steam. The Pu'u O'o vent further downslope is doing the same, and sending molten magma into the ocean off the Big Island's Puna coastline.
No explosions or evacuations since April. Lots of vog statewide on so-far mercifully few tradewind-free days.
Good time then to take a brief helicopter ride over both vents, courtesy of HVO's website.
Click here for a Halemaumau flyover with a great view of the crater from 5,000 feet up. Watch the plume change direction from west (foreground) to east (background) as it moves beyond the vent and heads out over the rest of Hawaii. (That's Mauna Loa in the background.)
Next, click here to gaze down into the glow of a new gas vent at Pu'u O'o from a helicopter hovering just above the vent.
Hot stuff. You'll feel like you're there. Many thanks to those hard-working geologists at HVO.