Indiana Jones and the Eight Best Movies Filmed in Hawaii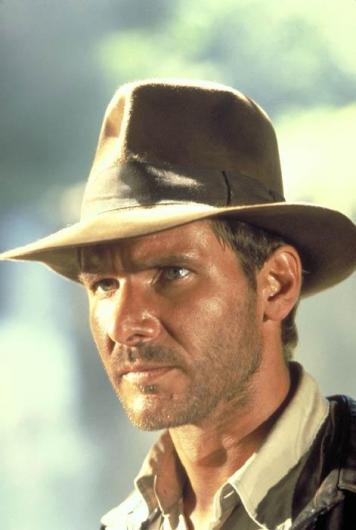 In January, we ran a list of our five all-time-favorite filmed-in-Hawaii movies.
To the dismay of a couple of Indiana Jones fan forums, our list didn't contain Raiders of the Lost Ark—partially filmed on Kauai in 1980. Our reasoning? There wasn't a whole lot of Hawaii in it. But with the brand new Indiana Jones and the Kingdom of the Crystal Skull out on Thursday, we thought a new list was in order.
Harrison Ford and the production crew for Crystal Skull spent more than $15 million filming on the Big Island's Hamakua Coast and Keaau districts last summer. The Hawaii-filmed scenes—with the Big Island again standing in for Peruvian jungles—are reportedly more substantial than in Raiders.
The film received mixed reviews at a Cannes screening yesterday. That doesn't deter our eagerness to see what Steven Spielberg and George Lucas—who cooked up the original idea for Raiders while lounging on a Hawaii beach in 1977—have dreamed up this time.
Here's our expanded list—naturally, we're holding our judgment on Crystal Skull until we actually see it. (Click on titles for film clips.)
1. From Here To Eternity (1953). I work just a half-hour's drive away from the beach where Burt Lancaster and Deborah Kerr famously rolled in the surf and turf. Much of the rest of the movie was filmed on location at Schofield Barracks in Wahiawa, Oahu.
2. Jurassic Park (1992). It's still cool watching Tyrannosaurus Rex chase a herd of Gallimus dinosaurs and a bunch of pesky humans against the backdrop of dramatic Oahu and Kauai mountain ranges.
3. Blue Hawaii (1961). The best of the three Elvis Presley flicks filmed here has The King cruising Oahu pineapple fields, and singing Ke Kali Nei Au (The Hawaiian Wedding Song) at Kauai's now shuttered Coco Palms Resort.
4. Punch-Drunk Love (2001). The Royal Hawaiian Hotel in Waikiki has never looked so gorgeous, elegantly old-fashioned and other-worldly all at the same time as in this eccentric romantic comedy.
5. South Pacific (1958). Kauai calls to us yet again. Nellie Forbush (Mitzi Gaynor) sings "I'm In Love with a Wonderful Guy" on Lumahai Beach; Bloody Mary (Juanita Hall) warbles "Bali Hai" at Hanalei Bay.
6. Raiders of the Lost Ark (1981). The first and still best opening sequence of all the Indy flicks has the uber archeologist barely escaping Peruvian natives on foot and by seaplane through the rainforests of Kauai.
7. Donovan's Reef (1963). John Wayne in Hawaii as tough World War II veteran Michael "Guns" Donovan? Who cares if they called the fictional island Haleakalowa?
8. 50 First Dates (2004). The semi-sweet Adam Sandler-Drew Barrymore romantic comedy is practically a guided tour of Oahu's lush, less-populated windward coast.
Still think we left something crucial out? Let us know.
And, no, we didn't forget Pearl Harbor. We just remembered we didn't like it much.