Island Air to discontinue Molokai flight service beginning April 2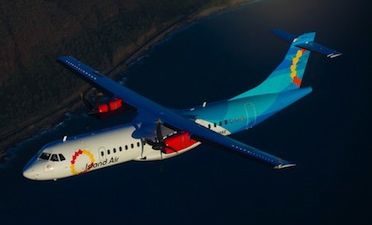 Interisland air carrier Island Air is discontinuing its flight service to and from Molokai beginning April 2.
If you have confirmed reservations for Island Air flights between any Hawaii airport and Molokai for April or beyond, call Island Air customer service at (800) 388-1105. Island Air flights to and from Molokai between now and April 1 are unaffected by the announcement.
The Honolulu-based turboprop airline owned by Oracle Corporation CEO Larry Ellison announced last night that it was dropping its entire Molokai flight schedule, which currently includes service to the island from Honolulu Airport, Kahului Airport, Lihue Airport and Lanai Airport.
No reason was given by Island Air for ending its Molokai service. The carrier plans to contact customers with April 2 and beyond Molokai reservations for ticket refunds or to transfer their reservations to another airline. According to Island Air's announcement, all of its Molokai employees will be offered job transfers within the company.
The rest of Island Air's interisland flight schedule remains unchanged.
Ellison purchased Island Air in February 2013, eight months after purchasing 98 percent of the island of Lanai in June 2012. Island Air's announcement of the end of its Molokai service arrives a week after rival interisland carrier Hawaiian Airlines' announcement that it would launch its new Ohana by Hawaiian turboprop service with flights to Molokai and Lanai in March.
Ohana by Hawaiian will begin three daily flights between Honolulu and Molokai on March 11, and twice daily flights between Honolulu and Lanai beginning March 18.