It'll Get Easier to Travel to Kauaʻi Starting in April
Beginning on April 5 visitors to Kauaʻi can bypass quarantine with proof of a negative COVID-19 test.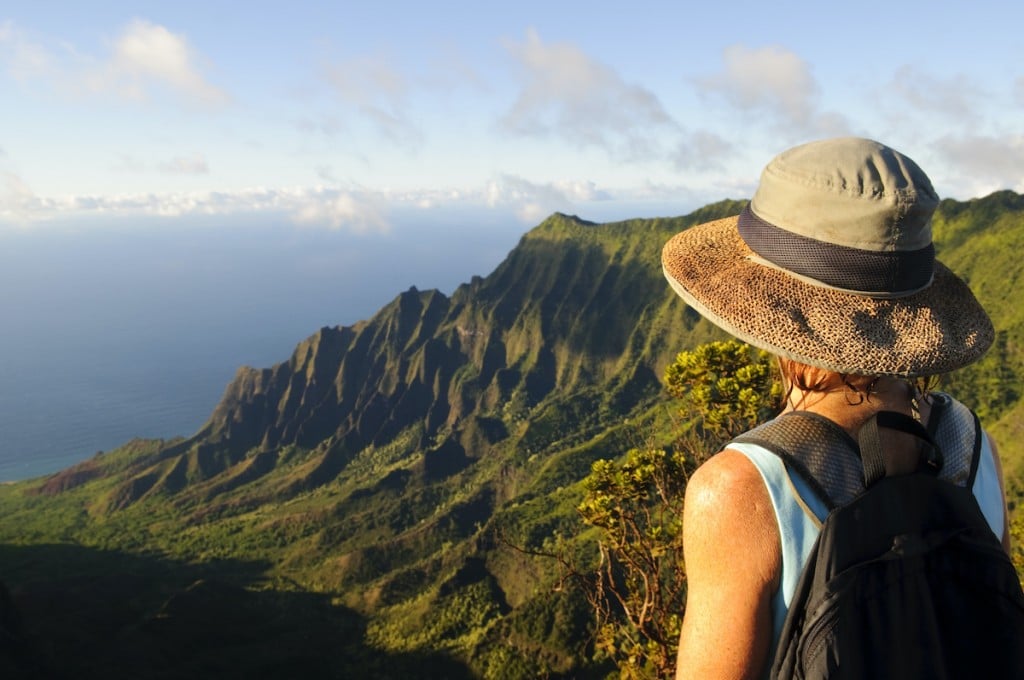 Visiting Kauaʻi just got a little easier.
Starting April 5, the Garden Isle will rejoin the state's Safe Travels testing program, which would allow travelers to bypass Hawaiʻi's mandatory 10-day quarantine with a negative COVID-19 test taken 72 hours before arriving in the Islands.
This is a big step to opening up Kauaʻi to tourism. On Dec. 2, Kauaʻi had opted out of the pre-testing travel program, and the only way visitors could bypass quarantine was to stay in a "resort bubble" or spend time on another island before traveling to Kauaʻi.
Andy Evers, general manager of the 25-acre Kōloa Landing Resort in Poʻipū, said the hotel stayed open during the COVID-19 pandemic but had to lay off about 150 of its 225 employees. During that time the company pitched in to help the Kauaʻi community, distributing food across the island to help its laid-off employees, their families and others in need.
"We are looking forward to our upcoming reopening and have started to bring back a number of our team members as we ramp up for the April 5th opening," he says.
This weekend marked as one year since the first case of COVID-19 in Hawaiʻi. The state continues to have the lowest case rate and lowest death rate in the country over the course of the pandemic.
On Sunday there were 53 new infections statewide and one new coronavirus-related death, bringing the state's totals since the start of the pandemic to 445 deaths and 27,891 virus cases. Oʻahu, which recently moved into the less-restrictive Tier 3 on Feb. 25, is on track to reopen even further on March 25 if case counts continue to drop.
Kauaʻi's restrictive travel requirement have also kept case counts to a minimum. On Sunday the island only reported two new COVID-19 cases; its total case count is 188 since the pandemic started last March.
Travel to Kauaʻi plummeted after the county opted out of the state's Safe Travels program; in January there were only 3,987 visitors to Kauaʻi, down 90% from the year prior.
"Kaua'i remains one of the safest places in the United States throughout the pandemic, thanks to the efforts of our community-minded residents and health-focused travel restrictions," said Mayor Derek Kawakami in a news release. "Over the past few months our community's efforts have allowed us this opportunity to safely rejoin the state's Safe Travels program. At this time, more than 24,000 doses of vaccine have been administered on Kaua'i, and by April we are confident that employees in the hospitality and food service industries will be offered vaccines."
To visit Kauaʻi without quarantine, you need to:
It's also recommended that travelers download and use the AlohaSafe Alert app or other Google-Apple exposure notification system application to help with contact tracing.
The following Kauaʻi hotels have also committed to supporting post-travel testing to their guests: Kauaʻi Marriott Resort & Beach Club, Grand Hyatt Kauaʻi Resort & Spa, The Cliffs at Princeville, The Club at Kukuiʻula, Timbers Kauai at Hōkūala, Sheraton Kauaʻi at Coconut Beach, The Point at Poʻipū, Hanalei Colony Resort, Kōloa Landing Resort and Suite Paradise.
For more information about traveling to Hawaiʻi right now, visit here.