It's official: Surfing is now an Olympic sport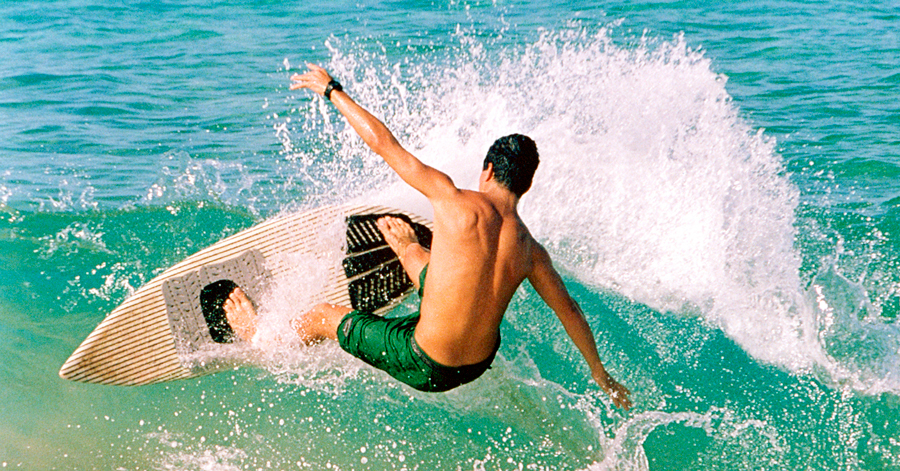 Big news today for the surf world—the International Olympic Committee officially announced that surfing will be included as a gold medal sport in the Tokyo 2020 Summer Olympic Games.
The IOC approved the sport, in addition to skateboarding, karate, baseball/softball and sports climbing, for its proposed program. All that's left to do is a formal signature during the next major committee session which precedes the opening ceremony of this month's summer games in Rio de Janeiro, Brazil.
These sports "represent a combination of well-established and emerging sports with significant popularity in Japan and beyond," the IOC said in a statement, of what's considered to be a bid towards attracting the interest of the world's youth to the Olympics.
"They include team sports and individual sports; indoor sports and outdoor sports; and 'urban' sports with a strong appeal to youth. The package promotes gender equality, with each of the five sports having equal numbers of teams for men and women, while also focusing on innovative and exciting sports for Japan and the wider international community."
From this new development for the Toyko summer games, 18 events are reported to be added, with 474 athletes participating who otherwise would not have had the opportunity to compete for medals in an Olympics, reports the Sydney Morning Herald.
Naturally, surfers and enthusiasts around the world are, well, stoked. "This is a huge moment for professional surfing and further highlights surfing's rise as a global participatory and spectator sport," said World Surf League's Paul Speaker, the CEO of what's considered the international organization and home for professional surfing. "It is awesome that our incredible athletes will have the opportunity to showcase their talents and skills to the global Olympic audience and compete for their countries."
The WSL represents the most elite surfers in the world, with a network of more than 2,000 professional male and female surfers. It hosts 170+ global competitions each year—now with them all leading towards the most anticipated sports competition every four years