Jack Johnson named music biz's "greenest"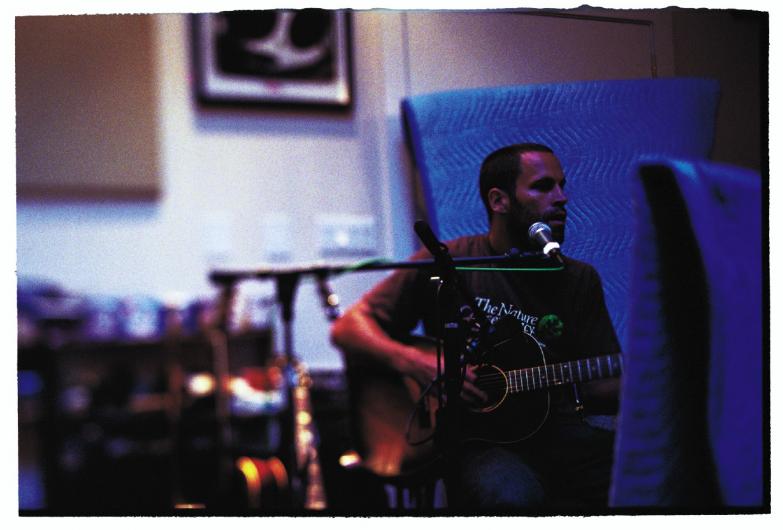 Hawaii singer-songwriter Jack Johnson is Billboard Magazine's most environmentally conscious musician of 2008.
Johnson topped the music industry trade publication's "Green 10" list, which honors musicians raising awareness of environmental issues, applying earth-friendly actions to their recording and touring, and inspiring peers to do likewise. Billboard editors selected the musicians on the list, released today to coincide with Earth Day.
The "Green 10" was part of an Earth Day-related "Music Goes Green" section in Billboard's current print and online issues.
Billboard praised Johnson for his annual Kokua Festival concerts—its fifth year of sold-out shows happened this past weekend. All proceeds from the concerts have gone to Johnson's non-profit Kokua Hawaii Foundation, which sponsors environmental education programs in Hawaii schools.
Johnson also got kudos from Billboard for keeping his touring life green. All concert venues on his upcoming world tour are required to have waste reducing and recycling programs in place. His tour trucks and buses will run entirely on biodiesel.
The magazine also praised Johnson for his Solar Power Plastic Plant recording studio in Los Angeles, which is insulated with used denim, and partially powered by solar energy. Johnson recorded the entirety of his recent chart-topping CD Sleep Through the Static at the studio.
Other musicians on Billboard's green Top 10 included Kokua Festival alumni Willie Nelson (No. 2), Dave Matthews (No. 4, with his Dave Matthews Band) and Eddie Vedder (No. 6, with Pearl Jam).