Kaimade Milk Cookies' Sweet Story of Success
Kauaʻi native—and mom—Kailan Reyes created a line of cookies that helps new moms with their breastfeeding challenges.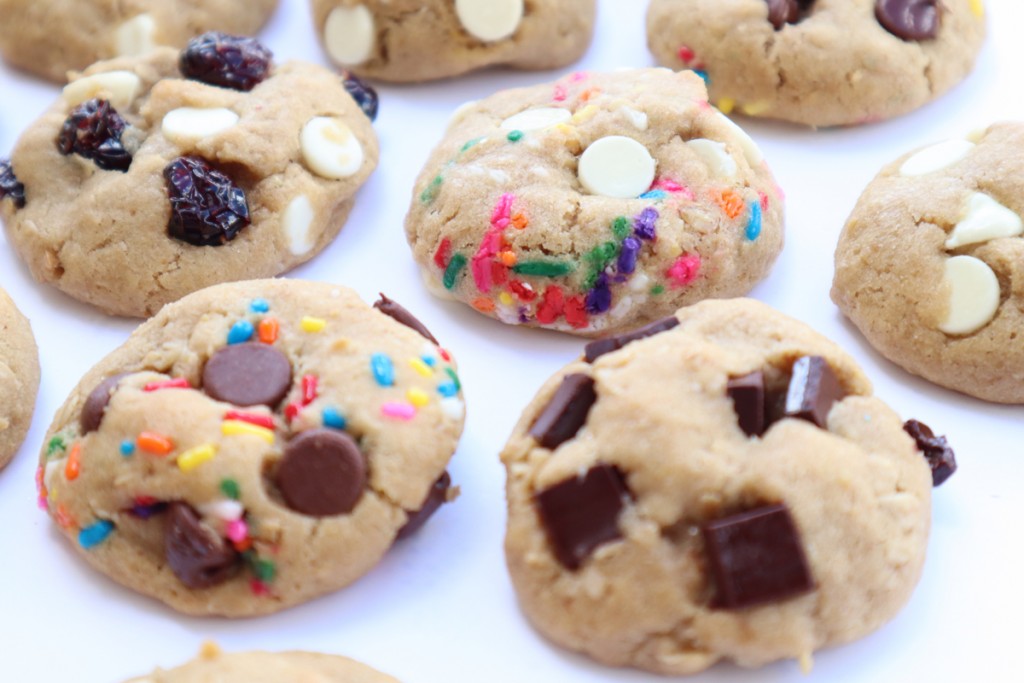 Motherhood ought to be sweet.
And most of the time, it is.
Tucking your newborn baby into bed, seeing them recognize you and learn new things, and watching them experience their firsts—whether they be words, solid foods or steps—are all magical moments. But, there are also some undeniable challenges: sleep deprivation, colic, your work-life-baby schedule and juggling your child's very specific health needs with the resources available to you.
So yes, motherhood ought to be sweet—but the real facts are, that just isn't always the case.
At Kaimade Milk Cookies, the sweetness philosophy informs everything. Owner Kailan Reyes, creator of the special lactation cookies, knows firsthand the many bumps in the road of motherhood, starting from pregnancy and stretching through the rest of your child's life. She also knows there are ways to make some of the harder times—specifically the challenges with breastfeeding—just a little bit sweeter, and she's dedicated her business to sharing that knowledge with other moms.
It all started in 2015, soon after Reyes had her first child. Illness ended up leaving her body taxed, and suddenly she found that she wasn't producing the amount of milk she had come to expect.
"Being a first-time mom, I didn't really know what to do," says Reyes. "So I started reading about increasing your milk supply."
She discovered that moms and midwives out there have a few favorite natural ingredients they like to use to help stimulate milk production, such as oats, flax and brewer's yeast. You'll often find these ingredients in supplements or capsules specially designed to increase milk production. Reyes had something a little tastier in mind—namely, her favorite tried-and-true chocolate chip cookie recipe. "Pretty much within the next day, I noticed an increase (in milk supply)," she says.
Fast forward to today, Reyes has packaged her delicious cookies into an easy-to-ship, easy-to-keep mix that has all the all-natural goodies to help stimulate milk production. She has also since expanded her cookie flavors to about half a dozen options, including the scrumptious-sounding Oatmeal Confetti Chocolate Chip, Oatmeal Cranberry White Chocolate Chip Mix, Oatmeal Peanut Butter Chocolate Chip and a Sensitive Blend for babies with sensitive tummies. She even offers mixes for special dietary requirements and restrictions, with gluten-, dairy- and egg-free versions. And while her headquarters may be based on Kaua'i, Kaimade Milk Cookies are accessible to everyone, as Reyes ships all over. In fact, 80% of her cookies are sent to moms on the Mainland.
The best part for Reyes, though, is helping empower moms to have the motherhood experience they want and knowing that her cookies have also brought people together in unexpected ways. "Our cookies have actually changed people's lives and made a difference. Moms put their trust in me and in my products. That's a big deal!" Through Kaimade Milk Cookies, she's seen women increase their milk supply, which benefits both their health and their children's, as in the case of one cookie customer who nursed her premature, dangerously fragile baby for two years while eating Kaimade Milk Cookies. She's also seen a community of mothers come together in solidarity, like when a group of her customers joined forces to donate milk to babies in a neonatal intensive care unit.
"This has been so rewarding and fulfilling for me. Just to know that I am helping thousands of moms out there and their keiki thrive, is one of the best feelings in the world."