Kapalua Wine & Food Festival returns for 32nd year this weekend on Maui's west side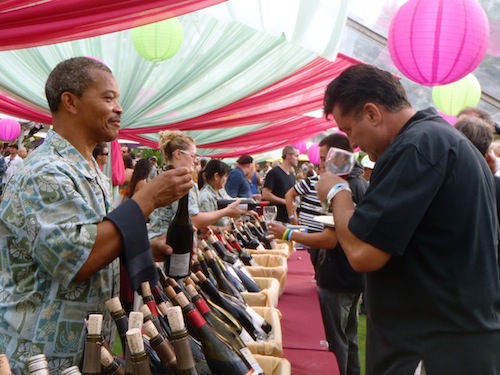 If you're on Maui this weekend, your inner epicure may advise you to head for the island's west shores where the 32nd annual Kapalua Wine & Food Festival will be under way at the Ritz-Carlton Kapalua Resort.
Among the fest's highlights: grand wine and food tasting events, winemaker dinners, wine seminars, and culinary demonstrations. The culinary offerings will focus on all things Hawaii-grown and -raised, with an emphasis on the substantial culinary bounty found on Maui.
Among the most popular of the fest events are its bookending grazing dinners: The Grand Tasting on Friday (June 7) and Seafood Festival on Sunday (June 9). The tasting event will spotlight some of the Kapalua area's top chefs. And during the seafood finale chef from top Maui restaurants will prepare specialty dishes to compete for Maui No Ka Oi's "Best of the Fest" honors for favorite dish of the evening. Both Kapalua Wine & Food Festival signature events are set for 6:30 p.m. to 9:30 p.m.
Also on the must-attend list for foodies and connoisseurs of top-notch vino are the fest's wine seminars and winemaker dinners. For a full schedule of events, click here.