Kauai in just one day: 5 things to do, part one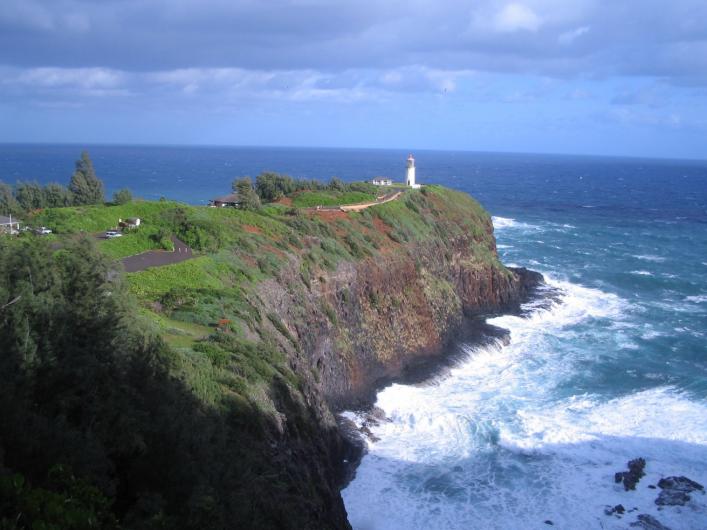 A friend who's off to Kauai later this month challenged me to come up with a list of the five things I would do on the island if I had only one day there.
Having spent time on the island recently, I had my answers ready.
Assuming an early flight in, a rental car and a late flight out, here's what I'd do, in the order I'd do them:
1. Take a helicopter tour
Mornings generally offer the clearest skies on Kauai, making it the best time to take an air tour of the island. Much of Kauai's natural beauty is visible from the ground, but you'll never see Waimea Canyon, the Napali coastline and Kauai's lush valleys and mountains the way you will from the air.
2. Grab an early lunch at Hamura's Saimin Stand
Before you head out from Lihue, stop by this landmark Kauai eatery, long a favorite of residents. The décor is rustic, and service is hit and miss. But Hamura's signature saimin is hailed for its house-made noodles and broth—the latter a closely-guarded recipe. DO NOT forget to order Hamura's equally-famous teriyaki beef sticks.
3. Stop at Kilauea Point Wildlife Refuge
The ocean cliffs and flora of this peninsula on Kauai's rugged north shore are home to the largest population of seabirds on the main Hawaiian Islands. Monk seals and green sea turtles swim into its coves to lounge in the sun. During winter months, this is one of the best spots on the island to watch adult humpback whales and their calves breach offshore.


4. Take a walking tour of Limahuli Gardens
Nestled in a forested valley cradled by craggy peaks, Limahuli Gardens offers a glimpse of how ancient Hawaiians used the natural lay of the land to create life-sustaining communities. Stroll around ascending lava rock terraces built by Limahuli Valley's first inhabitants. Then climb through newly planted native forests to view the valley and shoreline from a scenic bluff.
5. Pick a beach … and just hang until flight time
Now that you've driven to the end of scenic Kaumualii Highway, turn back and spend the rest of the afternoon on one of the north shore's white sand beaches. Kee Beach has a sweet view of the Napali Coast. The beach at Hanalei Bay is always popular. But crescent, postcard-perfect Lumahai Beach is my favorite. Swimming isn't recommended here. But sinking your toes in the sand and soaking in the sun is.